Back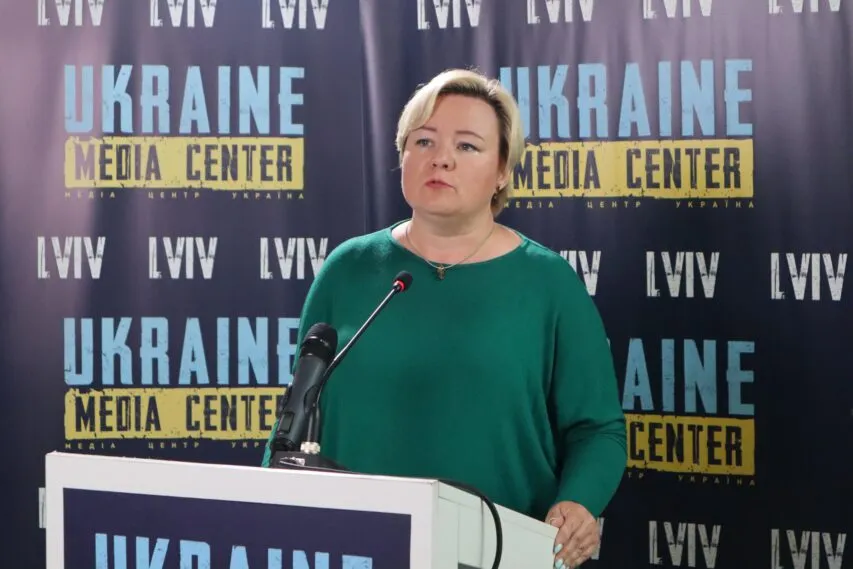 July 27, 2023, 14:33
They are the survivors of Olenivka: at the actions dedicated to the anniversary of the tragedy, the defenders who escaped from the barracks will share the details of the terrorist attack
Iryna Novosiadlo, the coordinator of the Association of Families of Azovstal Defenders in Lviv, spoke about the requiem and a series of actions to honour those killed in the terrorist attack in Olenivka colony at a briefing at the Ukraine-Lviv Media Center.
On Saturday, July 29, all the fallen Ukrainian soldiers will be honoured at a memorial service at the St. Peter and Paul Church and the Military Cemetery (Marsove Pole). At 2 pm, the Territory of Terror museum at 45 Chornovola Avenue will honour the dead prisoners of the terrorist attack in Olenivka colony. The released soldiers who survived the terrorist attack in Olenivka will attend the requiem event together with the relatives of the victims.
"We invite all city residents and guests to come and honour the memory of the victims. In this way, we draw attention to Russia's crimes against prisoners and remind society and the world about the defenders still in captivity and that they should be free," says Iryna Novosiadlo.
Last October, Ukraine returned the bodies of prisoners of war who died in an explosion in the Olenivka colony. However, it was not possible to verify all the bodies. Some soldiers who survived the attack returned home. But most of them are still in Russian captivity. The Association of Families of Azovstal Defenders has been working for more than a year to speed up the identification of the fallen and return the soldiers home. After all, the International Red Cross Organization, despite its mandate, remains inactive.
"As of July 2023, more than 1,900 defenders of Mariupol are in Russian captivity. About 680 of them are Azovstal defenders. There are also women and people without limbs in captivity who have not received appropriate medical care for more than 14 months," adds Iryna Novosiadlo, coordinator of the Association.
📍Media Center is located at 20 Ruska Street and functions as a co-working space from 10:00 AM to 6:00 PM.
Contact phone:
+38 067 652 91 97
Read more: https://mediacenter.org.ua/news