Back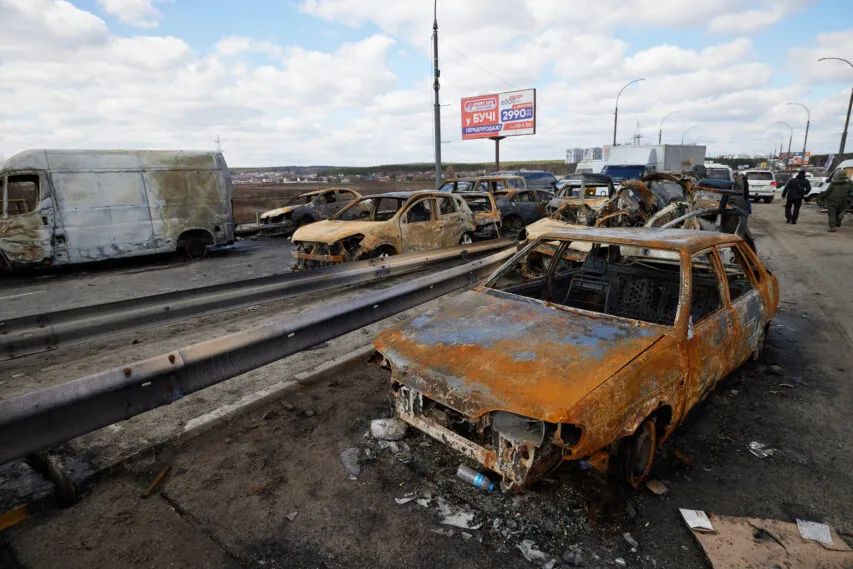 April 7, 2022, 14:20
There will be Bucha from Vladivostok to Lisbon. The EU borders will not stop russia, — Deputy Minister of Defense of Ukraine Hanna Maliar
Deputy Minister of Defense of Ukraine Hanna Maliar said during a briefing at Ukraine Media Center that today russia was an anthropological catastrophe. If the world does not fix this, then every Western country may have its own February 24, 2022.
«Today, the third president of russia Medvedev said their plan was Eurasia stretching from Vladivostok to Lisbon. I want to tell you what that means. This means there will be Bucha from Vladivostok to Lisbon. The EU borders will not stop russia», – Maliar indicated.
The Deputy Minister of Defense of Ukraine also added that russia was involving other states in its crimes. Today the territory of Belarus is used, and the Belarusian troops are in combat readiness. It is possible that russian military units will be transferred there in the near future.
In addition, the Ministry of Defense of Ukraine sees signs of involvement in the war of the so-called unrecognized Transnistrian Republic in Moldova. In particular, Tiraspol is being prepared to receive aircrafts.
Follow more Ukraine Media Center news at:
Website: https://mediacenter.org.ua/
Telegram: https://t.me/lvivmediacenter
Twitter: https://twitter.com/CenterUkraine
Facebook: https://www.facebook.com/UkraineMediaCenter/
YouTube: https://bit.ly/3whbxSm