Back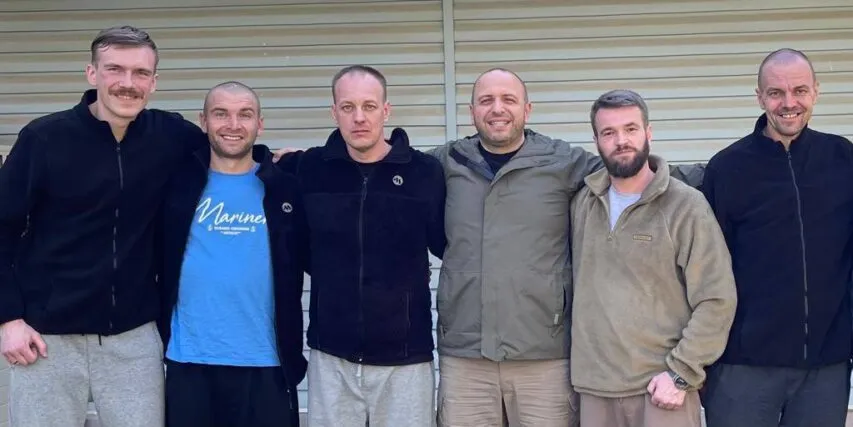 October 13, 2022, 11:57
"There may be an assassination attempt on Azovstal defenders, who are in Türkiye, so their safety is top priority," Ambassador of Ukraine to Türkiye
russia may attempt to assassinate Azovstal defenders in Türkiye, or try to extradite them from the country, Vasyl Bodnar, Ukraine's Ambassador Extraordinary and Plenipotentiary to the Republic of Türkiye said at a briefing at Media Center Ukraine.
"The most important thing now is their safety, and later, when there is an opportunity, to bring them home, return them to a normal life, so that they can continue to fight for Ukraine," — Vasyl Bodnar said.
According to the Ambassador, at this moment the defenders of Mariupol are gradually recovering from captivity, and their families are with them.
"Actually, guys don't feel free enough yet. After all, they recently got away from the torture, torment and restrictions that they suffered in captivity. But these are really inspiring people who have experienced and overcome enough. They do not think of themselves as heroes, they feel rather modest. They want to return to duty, to continue defending Ukraine, to fulfill the tasks that the state will set before them," — the Ambassador Extraordinary and Plenipotentiary of Ukraine to Türkiye said.
As reported, the largest exchange of prisoners since the beginning of russia's full-scale invasion took place on September 21. 215 Ukrainian defenders returned from captivity. Among them are five commanders of Azovstal defenders, who will stay in Türkiye until the end of the war. These people are Denys Prokopenko commander of Azov Regiment, Svyatoslav Palamar ("Kalyna") deputy commander of the regiment, Serhii Volynskyi ("Volyna") commander of the 36th Separate Marine Brigade of the Armed Forces of Ukraine, and National Guardsmen Denys Sheleha and Oleh Khomenko.
Read more: https://mediacenter.org.ua/news