Back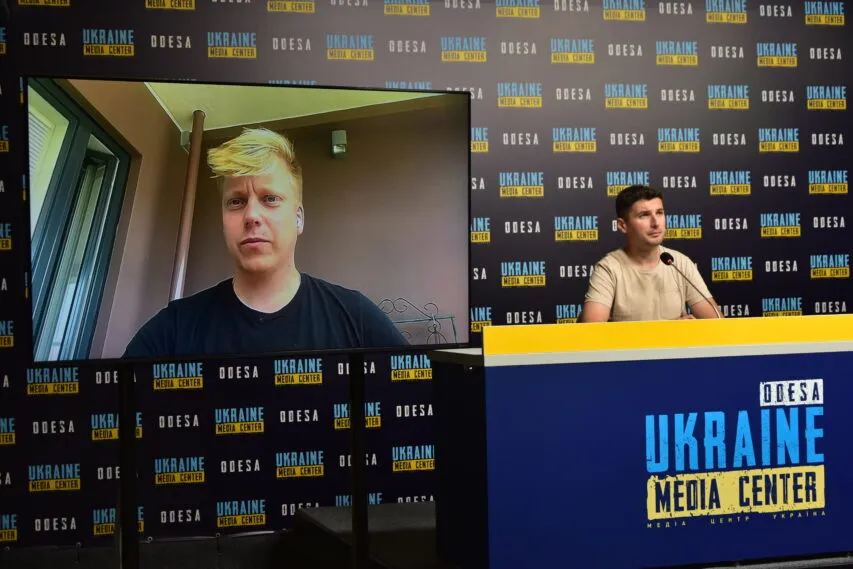 Photo by Media Center Ukraine – Odesa: Kasper Kannosto, president of the NGO "Your Finnish Friends"
July 21, 2023, 15:10
"There is too much bureaucracy in the Ukrainian army," a Finnish volunteer says, referring to Finnish legionnaires
The experience of the Suomi Army in this area could be useful for the Ukrainian armed forces. This opinion was expressed at a briefing at the Media Center Ukraine – Odesa by Kasper Kannosto, president of the NGO "Your Finnish Friends".
He noted that almost since the beginning of the full-scale invasion, his organization has been helping both civilian Ukrainians and the Armed Forces, including Finnish volunteers who joined the foreign legion. Kasper also told me that recently I was in Ukraine with my colleagues for the first time, visiting Kyiv, Kramatorsk, Mykolaiv and Odesa. And he had a chance to talk to Finnish volunteer soldiers who are fighting in a foreign legion. According to the volunteer, these are different people, of different ages and with different experiences.
Some of them served in the army in Finland, some abroad. They perform their tasks well, Kasper said.
"They openly talk about their motivation – we want to do the right thing. There is a certain subjective opinion in Finland that makes us help Ukraine. We have a genetic memory of the Soviet attacks on Finland. My grandmother left Karelia when it happened. So we have always understood that if someone attacks us, it will be Russia. So we were constantly studying to be ready for it. In Helsinki, where I live, there are a lot of tunnels and various shelters… I think Ukraine was mentally prepared for a full-scale invasion," – the volunteer said.
He also noted that during his trip to Ukraine, he managed to talk to Finnish volunteers, but he cannot tell much for security reasons.
"Volunteers-fighters say a lot of good things about the Ukrainian army. But, according to them, bureaucratic procedures could be improved. We have separate units that deal with purely bureaucracy to take this burden off the soldiers. This is something Finland could teach Ukraine," – the volunteer noted.
Kasper also said that he buys some of the aid in Finland and delivers it to Ukraine, and partly helps with money to various Ukrainian organizations that are aware of the urgent needs.
"After the dam at the Kakhovka hydroelectric power station was blown up, we wanted to go to help the victims, but we realized that we would not be able to help much because of the language barrier. So we contacted the Javelin charity foundation in Mykolaiv, and they told us what was needed for Kherson – gas masks, shoes and other things. We bought 20 thousand euros worth of equipment and sent it to Ukrainian volunteers," – the volunteer said.
Read more: https://mediacenter.org.ua/news