Back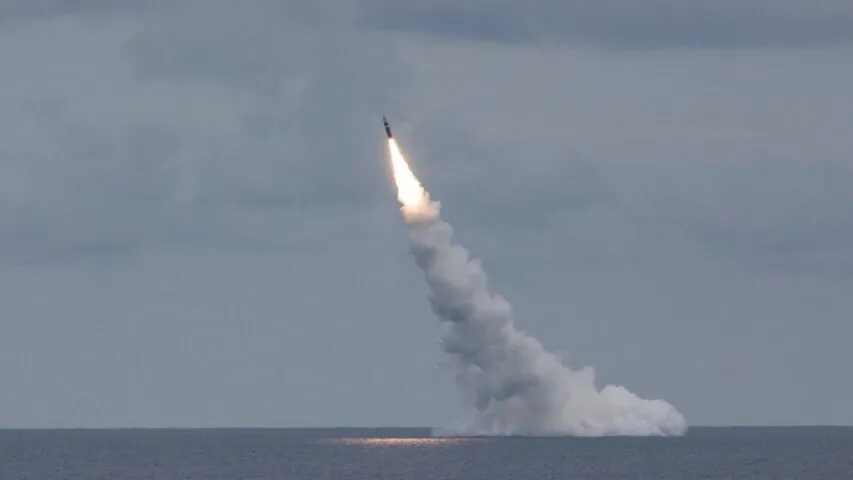 There are three enemy missile carriers in the Black Sea with a total salvo of 20 missiles
August 31, 2022, 13:29
"There are three enemy missile carriers in the Black Sea with a total salvo of 20 missiles," Odesa Oblast Military Administration
The operational situation in Odesa remains relatively calm. There is a constant threat of a missile strike from the Black Sea. Right now there are three missile carriers with the total salvo of 20 missiles. Yesterday, the Defense Forces shot down an enemy drone that was conducting reconnaissance.
Serhii Bratchuk, Chair of the Public Council under Odesa Oblast Military Administration, Spokesperson for Odesa Oblast Military Administration made this statement at Media Center Ukraine — Ukrinform.
"We hope that the velvet season in Crimea, which is turning into a "cotton" season, will soon reach our areas, which are currently under occupation. Defense Forces perform all tasks properly. There are appropriate directions along the front line on land and at sea. The state border on the side of Transnistria has also been strengthened," — he said.
Serhii Bratchuk pointed out that sometimes the residents of the region hear explosions that come from the training of Ukraine's Armed Forces, so Odesa Oblast Military Administration urges citizens to stay calm.
"As for the decrease in the number of shelling by the occupier, this is the result of a problem in the russians' logistics chains. This applies to both ammunition and missiles. Unfortunately, there are still enough of them. But we are already observing a certain deficit. The successful actions of our Armed Forces in certain areas caused trouble for russia. Hardly anything has changed in the tactics of the enemy, the terrorist country will continue to destroy infrastructure and people in order to force us to surrender. But there will be no surrender, there will be victory and peace," — the Spokesperson for Odesa Oblast Military Administration said.
Read more: https://mediacenter.org.ua/news