Back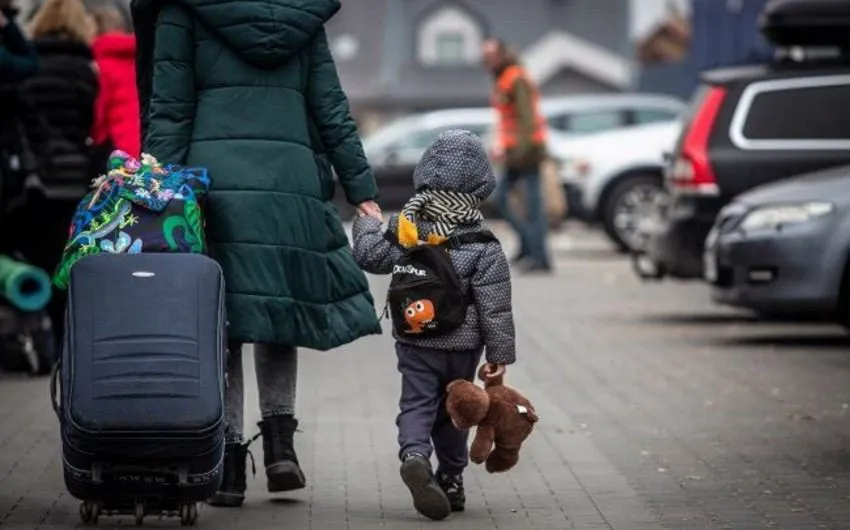 June 29, 2023, 14:20
There are about 7 million IDPs in Ukraine – Iryna Vereshchuk on implementation of strategy on displaced persons
Today, there are only 4.8 million registered IDPs in Ukraine, but in reality, there are about 7 million of them. The Strategy of State Policy on IDPs for the period until 2025 has already been adopted and the approaches to its implementation and integration have been determined.
Iryna Vereshchuk, Vice Prime Minister, Minister for the Reintegration of Temporarily Occupied Territories of Ukraine, made this statement during a briefing at Media Center Ukraine – Ukrinform.
"We developed and adopted a joint Strategy on Internal Displacement for the period until 2025. It covers, among other things, all stages – from a person's decision to evacuate, which did not exist before, and to a person's decision to return to the place of their permanent residence or to the territory from which they had moved. There are also two main approaches that this strategy defines in terms of its implementation and, most importantly, the integration of our internally displaced persons. The first is housing. A person must have a place to live. They cannot live in compact housing for a long time. And the second is work. It is very important for people to have a job, to be busy, to be socialized," Iryna Vereshchuk explained.
She noted that a coordination headquarters was created to implement this strategy and coordinate the interaction of the executive authorities in matters of integration of IDPs.
"We created it, and all Oblast Military Administrations took part in it, as well as our international partners, our partners who help and provide legal aid, advise, help our IDPs. The representatives of the central executive authorities, all those involved in this area, including the Ministry of Social Policy, the Ministry of Finance, Economy, Infrastructure, other central government agencies, and the Pension Fund took part in it," the minister added.
In addition, Iryna Vereshchuk noted that a resolution on places of compact living has already been finished, as well as the draft resolution on the issue of IDP Councils/
"This is our work. I hope that everyone will do their part. And the most important thing is that there are actual results for our IDPs," she added.
Read more: https://mediacenter.org.ua/news