Back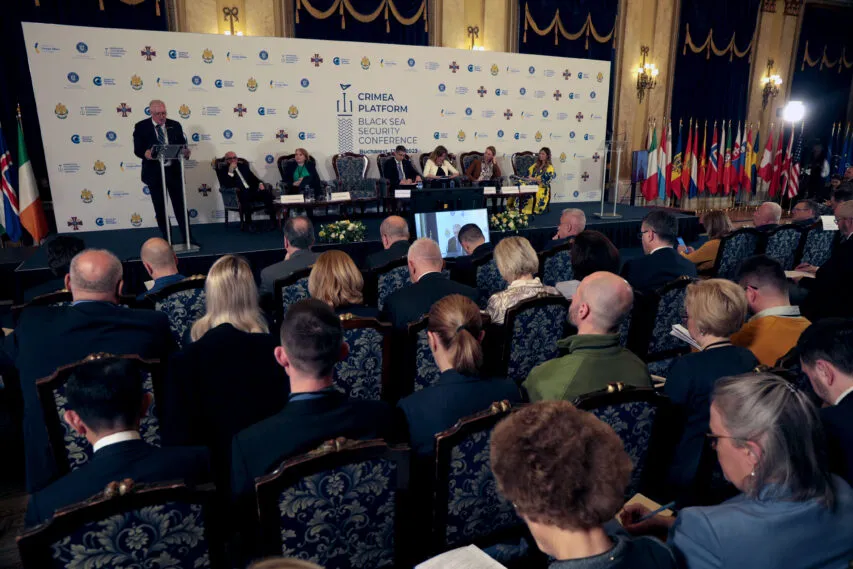 April 13, 2023, 15:11
The world must hold Putin and his regime accountable, and Ukraine must become a NATO member – Lithuanian Defense Ministry
Ukraine believes in its victory above all else, and the world should support it in its struggle. This opinion was expressed by the Minister of Defense of Lithuania Arvydas Anušauskas during the Black Sea Security Conference.
"Every day is important for the security of Ukraine, and therefore for the security of our countries. At the upcoming summit in Vilnius, we have to give a strong message to Ukraine – the prospects of its membership," he emphasized.
Arvydas Anusauskas said that the world should do everything possible for Ukraine's victory – combine political and practical steps in this context.
"People are worried about gas prices, jobs and other issues. But we have to explain to our citizens why supporting Ukraine is more important. We must not get tired in every sense and focus on practical assistance, not only in these years but also in the future," said the Lithuanian Defense Minister.
According to him, Ukraine should become a NATO member as much as possible, and the Putin regime should be punished.
"I have no doubt that Ukraine will win. But we have to do everything possible to punish the Putin regime for war crimes in Ukraine," he said.
At the same time, Arvydas Anusauskas emphasized that European countries should also take care of modernizing and updating their weapons to ensure security.
#CrimeaPlatform
#BlackSeaSecurityConference
Read more: https://mediacenter.org.ua/news