Back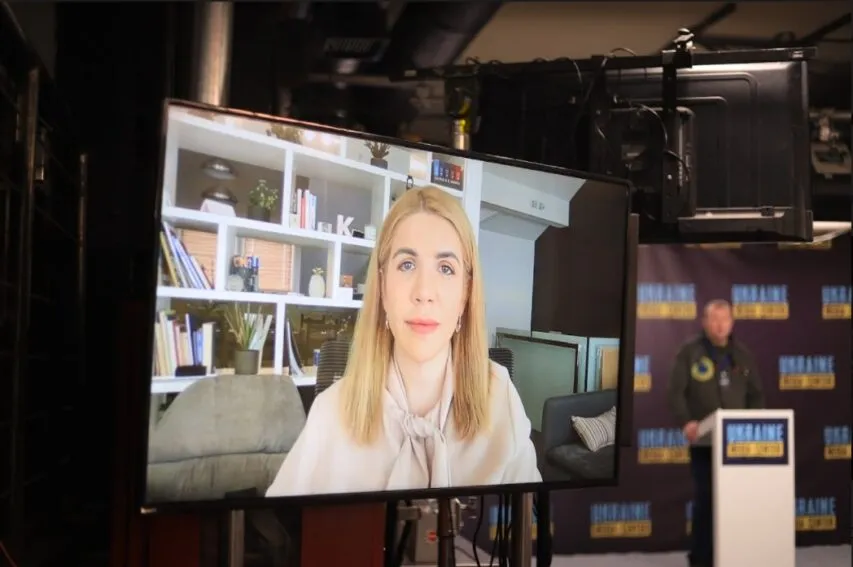 March 20, 2022, 15:59
«The world has not learned the important lessons of World War II. The dictator cannot be deterred by half-measures» – Kira Rudyk, leader of the Holos (Voice) Party
During a briefing at Ukraine Media Center, Kira Rudyk, leader of the Holos (Voice) Party, suggested that the world still did not fully understand the issue around the war of russia against Ukraine. According to her, some of Ukraine's foreign partners had an impression that the war was solely between russia and Ukraine.
«Unfortunately, since World War II, the world has not learned a few important lessons. The first is that a tyrant cannot be deterred by half-measures. The second is that one cannot wait and expect that everything will be resolved on its own. The third is that you cannot foot-drag and not support those who are really fighting the global threat,» – said the leader of the Holos (Voice) Party.
That is why, according to the MP, the whole parliament works with an impressive unity. Closing the sky is one of the priorities.
«One of our main goals is to close the sky over Ukraine. We realize that NATO stated it refused to do so. This, however, does not mean my country does not need it anymore,» – explained Kira Rudyk.
Ms. Rudyk is confident that the leaders of NATO states will listen to the views of their people. Therefore, in order to ensure a no-fly zone over Ukraine, it is necessary to address regular people.