Back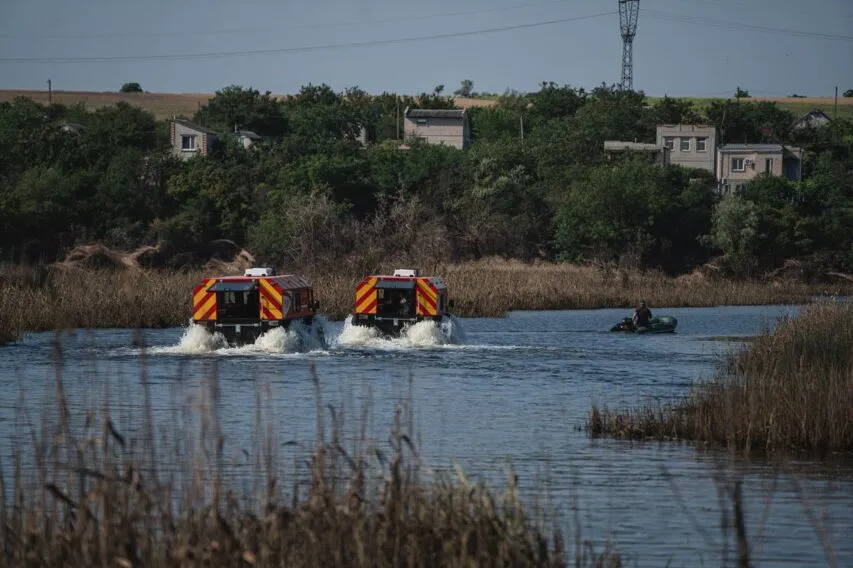 July 14, 2023, 13:33
The work of explosive experts and programs to support disaster survivors – Yurii Sobolevskyi on the elimination of the consequences of the occupiers' blowing up the Kakhovka dam
In the Kherson region, we continue to cope with the consequences of the Kakhovka HPP collapse in early June. Currently, most of the territory has already been examined by explosive ordnance disposal specialists, and designed victim assistance programs are being implemented.
Yurii Sobolevskyi, First Deputy Head of Kherson Oblast Council made the relevant report during a briefing at the Media Center Ukraine – Ukrinform.
"First, we can sum up what has already been done. Most of the territory was surveyed by explosives experts, as the water washed away explosive weapons posing mining danger along the coastline. Fortunately, there is a relatively small number of them, but several dozen were found and destroyed without harm to people," he said.
According to Yurii Sobolevskyi, as part of the response, victims assistance state programs are being implemented using regional and local budgets and international organizations allocated funds. Preliminary information on more than a thousand applications for various levels of assistance is already available, but the number may be much higher.
"The military administration is doing the most to launch the technical inventory bureau as soon as possible so that people can get certificates when needed under the eRecovery program. I hope that in the coming days, they will be properly performing their duty," said Yurii Sobolevskyi
As a reminder, the First Deputy Head of Kherson Oblast Council, Yurii Sobolevskyi, reported that the humanitarian situation in the temporarily occupied territories of the Kherson region is deteriorating, the healthcare services are getting poorer, and the enemy continues to pressure people.
Read more: https://mediacenter.org.ua/news