Back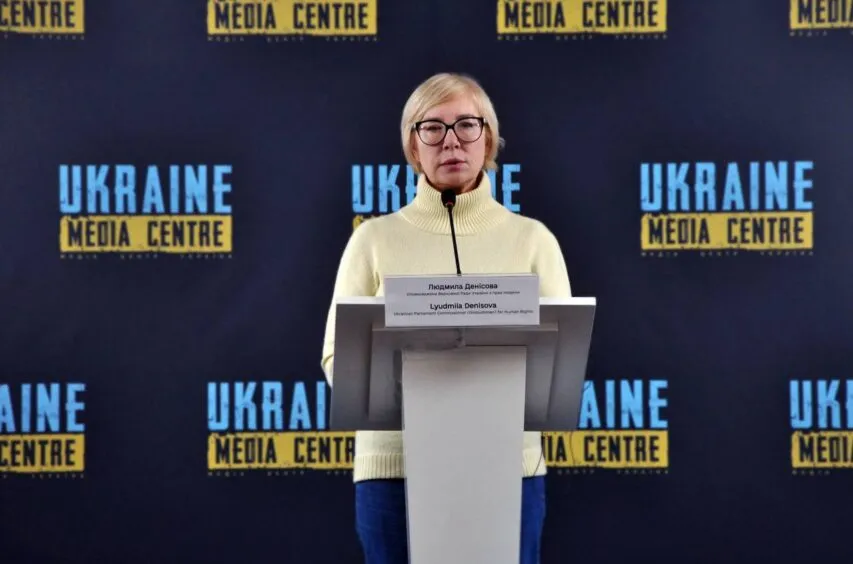 April 14, 2022, 20:09
The widespread sex assault that occurred on Ukrainian territories seized by the Russian military were committed on a mass scale – Commissioner for Human Rights
While waging military aggression against Ukraine, Russian militaries breaches all Four Geneva Conventions of 1949 related to the treatment of the wounded, prisoners of war, protection of civilians and commit genocide of Ukrainians.
This was stated by Lyudmila Denisova, Ukrainian Parliament Commissioner (Ombudsman) for Human Rights during a briefing at the Ukrainian Media Centre, taken place in Kyiv.
💬"The aggressor breaches all Four Geneva Conventions of 1949, violates International Humanitarian Law, the Convention on the Prevention and Punishment of the Crime of Genocide deliberate decimating our people. The invaders use unconventional weapons, thermobaric weapon, time bombs, white phosphorus and cluster munition. Unconventional weapons cause irreparable consequences, it is prohibited, so it can be regarded as a crime against humanity," said Lyudmila Denisova.
The Office of the Ukrainian Parliament Commissioner for Human Rights document crimes of genocide – sexual offenses in the first place, which are explicitly prohibited under the terms of Article 6 of the Rome Statute of the International Criminal Court, along with the acts of rape of women and girls, children, among others, boys, as well as men, elderly people.
"Sexual crimes resulting in inability to give birth to children are the genocide of people. We cannot put an exact number of such crimes to date, but it took on mass character. Every day we obtain evidence of such crimes – this is nothing but the genocide," Denisova added.
For instance, over the past 24 hours, 53 people contacted the Ombudsman's hotline for psychological help as a result of rape by the Russian military. Only three of them gave permission for disclosure of the story and details of the crime against them in the media.
"We are gathering evidence, then when the citizens recover from these tragedies, they will be able to testify to special bodies that will document not merely the existence of an offense, as we do, but moreover the very person and those to testify against. This is still to come," said Denisova.
The Ombudsman for Human Rights also noted that many victims blame themselves for what happened, consider themselves guilty of failing to protect their loved ones, and have suicidal ideation. She recounted the story of an 11-year-old girl who came out of the basement and was raped by a Russian soldier, and similar testimonies by a middle-aged man in the Kyiv Oblast. Denisova also confirmed evidence of a "rape basement" organized by Russians in Bucha, where 25 women between the ages of 14 and 24 were held. Nine of the 25 victims were pregnant, including a 14-year-old girl.
Denisova believes that most of the victims should receive psychological assistance and only then will they be able to testify against the perpetrators.
She also stressed that the confidentiality of all appeals to the hotline of the Ombudsman is ensured.