Back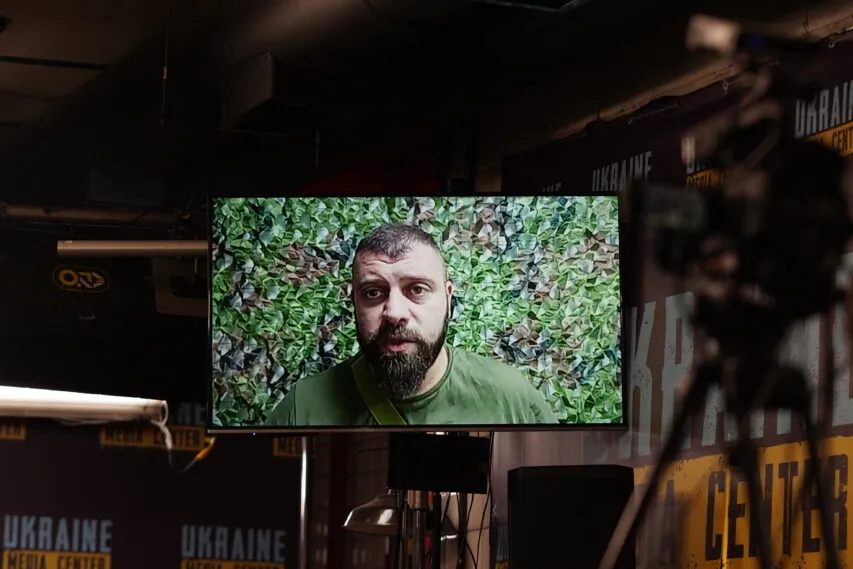 Командир «Грузинського легіону» Мамука Мамулашвілі у Медіацентрі Україна, 8 серпня
August 8, 2022, 14:06
"The war in Ukraine is consequence of the world's silence in 2008," Commander of "Georgian Legion"
The war in Ukraine is a consequence of the world's silence in 2008, Mamuka Mamulashvili, commanding officer of the Georgian Legion made this statement during a briefing at Media Center Ukraine. According to him, 14 years ago, during the russian-Georgian war in 2008, russia tested the world's tolerance for violations of international law.
"russia felt out the world's reaction to its aggression. Unfortunately, the world failed to react. Accordingly, the inevitability of what could happen in the future, unfortunately, did not concern anyone in 2008. And we saw that even the European media said that Georgia had started a war. This led to a series of events that turned into what we see today in Ukraine. So it was in 2008 that these interdependent events started with an attempt at a full-scale war against sovereign states," — Mamuka Mamulashvili said.
According to the commander of the "Georgian Legion", the attitude of Georgia's population to the war in Ukraine and, in particular, to the aggressor country, is opposite to the views of the country's pro-russian government.
"For me, these are two brotherly nations, and there's no significant difference for me, I would fight for both Georgia and Ukraine… If Ukraine loses this war, Georgia will also be in trouble. Therefore, the feeling of friendship and brotherly relations brings us here," — Mamuka Mamulashvili said.
As reported, August 8 is the anniversary of the start of the russian-Georgian war in 2008. "Georgian National Legion" is a unit of the Armed Forces of Ukraine, which has been participating in the fight against the russian invaders since 2014.
Read more: https://mediacenter.org.ua/news