Back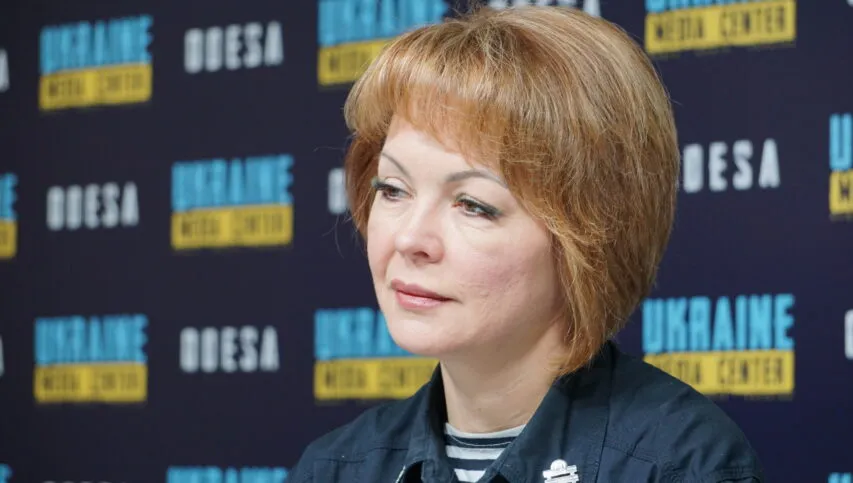 Photo by Media Center Ukraine – Odesa: Nataliya Humenyuk, chief of the Joint Coordination Press Office of the Security and Defense Forces in the South of Ukraine
April 18, 2023, 13:34
The use of cruiser missiles "Kalibr" is now unlikely – the defense forces of Southern Ukraine
Perhaps the enemy is stockpiling missiles for a mass strike at the "sacred dates" – 2nd and 9th of May. Nataliya Humenyuk, chief of the Joint Coordination Press Office of the Security and Defense Forces in the South of Ukraine, told about this at a briefing at the Media Center Ukraine — Odesa.
As the officer noted, there are currently 6 to 11 enemy missile carriers in the Black Sea – these are not only warships, but also aircraft and coast guard units.
"On duty, they constantly keep from 1 to 3 missile carriers. If there is a storm at sea, they take them to the base points. But if necessary, they can go on duty in just 2-3 hours," — Humenyuk said.
She added that the use of "Kalibr" is unlikely now – the enemy lacks these missiles.
"They try to save them at the moment. However russian will possibly use them to attack critical objects. There are many of them in our area of responsibility. It also cannot be ruled out that they are preparing a delayed shock missile strike for the sacred dates – May 2, May 9. According to our analytics, this is quite real," — Humenyuk said.
However, the officer noted that now it makes no sense to introduce a long curfew on the above dates.
"But the situation is constantly changing, and if the threat of attacks increases, such recommendations will definitely be given on the introduced restrictions," — Humenyuk emphasized.
Read more: https://mediacenter.org.ua/news