Back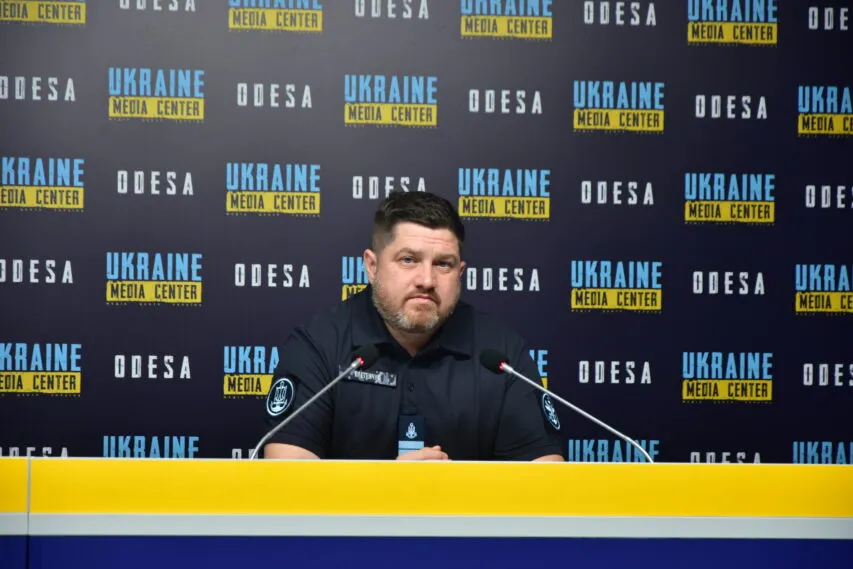 Photo by Media Center Ukraine – Odesa: Dmytro Pletenchuk, spokesman of the Ukrainian Navy
June 28, 2023, 15:03
The Ukrainian group at Sea Breeze 2023 would be led by the captain of the minesweeper "Cherkasy", who was the last to lay down his arms in 2014 
The navy group of two Sandown-class minehunters of the Ukrainian Navy, "Cherkasy" and "Chernihiv", would be led by the captain Yuriy Fedash. Dmytro Pletenchuk, spokesman for the Ukrainian Navy, told this at a briefing at the Media Center Ukraine – Odesa.
He noted that 18 countries are taking part in the exercises in the UK. The main focus of these exercises is mine clearance. Because demining the Black Sea will be one of the main tasks after the war is won.
"From our side, two minehunters, "Cherkasy" and "Chernihiv", are taking part in these exercises. These are Sandown-class ships that the UK handed over to us before the full-scale invasion to replace the mine countermeasures minesweepers of the same name that were captured in Crimea. It is also symbolic that our flotilla is commanded by captain Yuriy Fedash, who was the captain of the "Cherkasy" minesweeper. This ship was the last to lay down its arms during the annexation of Crimea" – Pletenchuk said.
The officer added that information on the participation of Ukrainian servicemen, who are currently training in the UK, in the land component of Sea Breeze exercise will be provided later.
Read more: https://mediacenter.org.ua/news