Back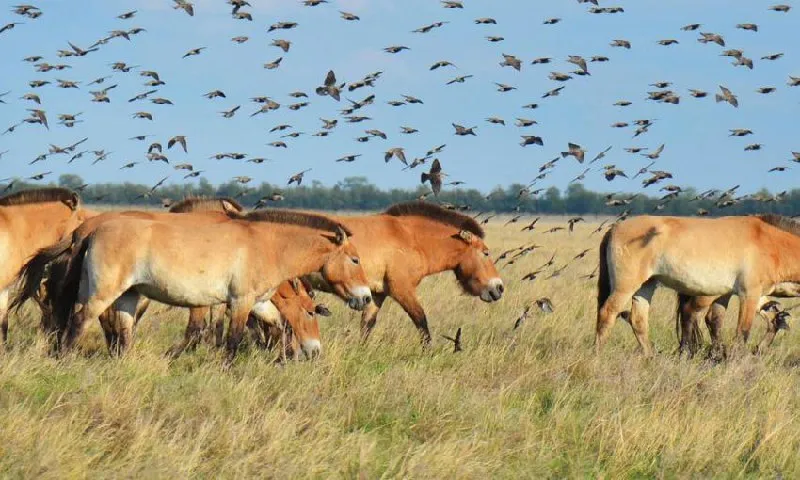 May 4, 2023, 18:13
The situation in the Askania-Nova reserve is not as critical as in other nature protection areas, but there are still risks – Viktor Shapoval
Currently, the Askania-Nova reserve is relatively unaffected. However, there are significant risks, as Russian military equipment is based on the territory of the zoo and arboretum, and the personnel is dispersed throughout the settlement.
Viktor Shapoval, Director of the Biosphere Reserve "Askania Nova," made the relevant statement during a panel discussion held at the Media Center Ukraine – Ukrinform.
"The situation is now such that Askania-Nova is relatively unaffected. I say relatively because compared to other nature reserve fund institutions on the contact line, the situation is really different for the better. But the circumstances were that until now Askania-Nova was located in the depths, behind enemy lines and relatively far from the contact line. There are consequences, they are undeniable, but not as critical as in other nature conservation institutions," he said.
At the same time, Mr. Shapoval emphasized that regular aircraft flights directly over the zoo have been a big problem and challenge for the reserve from the early days of the war to the present day, which is a significant stress factor for the animals.
In addition, according to the reserve's director, there are currently significant risks, as the occupiers are deploying military equipment on the territory of the arboretum and zoo, and the occupiers' personnel are scattered throughout the village.
"The occupiers are preparing for defense, and the situation is absolutely identical to other settlements in Kherson Oblast. That is, military equipment is based in Askania, including on the territory of the arboretum and zoo, under cover of the local population. Personnel are dispersed throughout the settlement and use the civilian population as cover. It is a great difficulty and potentially great risks," he noted.
Read more: https://mediacenter.org.ua/news