Back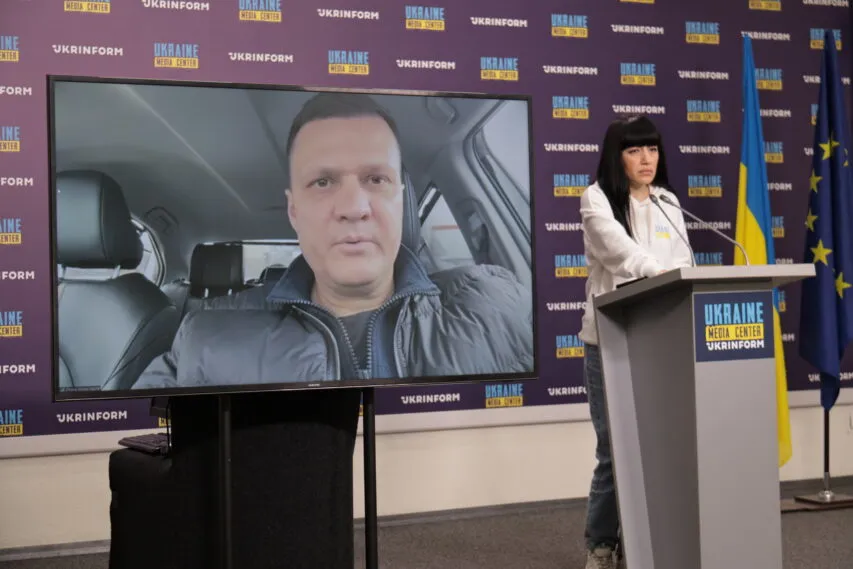 Serhii Khlan, Deputy of the Kherson Oblast Council, Media Center Ukraine — Ukrinform
April 7, 2023, 13:05
The security situation in the Kherson region is extremely tough – Serhii Khlan
The situation in the Kherson region continues to be extremely difficult regarding security. The occupants are constantly shelling Kherson.
Serhii Khlan, Deputy of the Kherson Oblast Council, made the relevant statement during a briefing presentation at Media Center Ukraine — Ukrinform.
"Over the last night, the occupiers' multiple rocket launchers massively hit Kherson once again. Then at six in the morning, the shelling started again. Moreover, it was the shelling of the entire right-bank part of the Kherson region, covering the Stanislav area and up to Kherson city. Using Grad multiple rocket launcher systems, occupiers were firing along the entire coast, hitting residential areas, private households, houses, and high-rise buildings," said the Kherson regional council deputy.
"Yesterday, occupants attacked Bilozerka district with air bomb strikes once more, hitting Beryslav district targets with air bombs. The Kozatske village and Novoberyslav were also under shelling. Drones were used to drop explosives in the Zmiyivka village," he added.
Serhii Khlan noted that the military administration reported seven casualties over the last day, resulting in five of them being hospitalized, and two receiving outpatient treatment.
"Unfortunately, every day there are victims of total shelling, and almost every day there are casualties," he noted.
In addition, Serhii Khlan added that one of the latest tactics used by the occupiers was the use of guided aerial bombs against civilians in the Kherson region.
Read more: https://mediacenter.org.ua/news