Back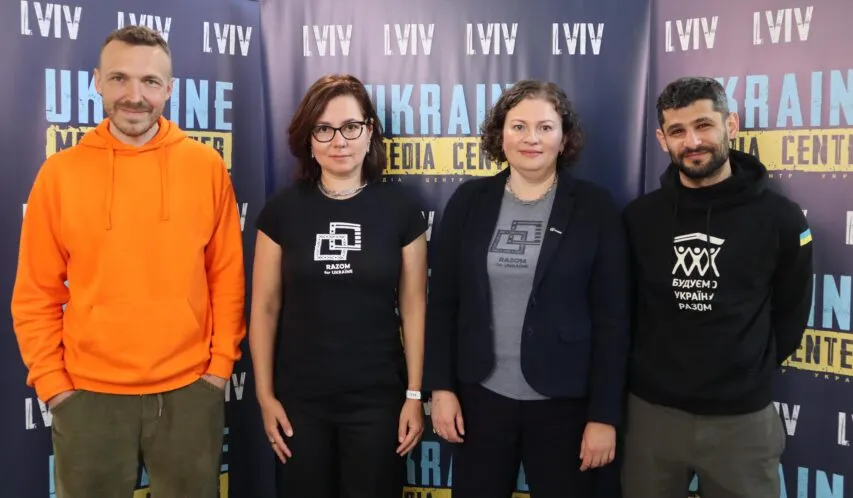 Briefing at the Media Center Ukraine-Lviv
May 11, 2023, 14:03
The Razom for Ukraine Foundation has donated $4.9 million to Ukrainian volunteers since the beginning of the full-scale war
Almost 130 NGOs united by the Razom Relief programme received assistance. Maksym Burtsev, the founder of the Volonterska Charitable Foundation from Kharkiv, spoke about cooperation with the foundation at a briefing at the Media Center Ukraine-Lviv .
"Our organisation was founded in March 2022. Large foundations usually refused us. Firstly, we were a junior organisation and didn't have the experience that donors required. In addition, the projects were considered for a very long time. When we contacted Razom for Ukraine, I was pleasantly surprised by the speed of decision-making and their willingness to support us," said Maksym Burtsev.
On 12-13 May, the Razom for Ukraine Foundation is holding a forum in Lviv for representatives of more than 60 charitable organisations from all over Ukraine.
"We don't just want to give grants. We want NGOs to develop partnerships. It will be an opportunity to introduce them to each other. For example, to implement joint projects of organisations from the East and West of the country. It will also be an important place for networking. Our goal is to create a community of NGOs," said Anna Solovei, director of the Razom Relief programme at the RAZOM Foundation.
The Razom for Ukraine Foundation cooperates with NGOs and foundations that provide humanitarian support to people in the de-occupied territories and IDPs. It includes assistance with generators, medicine, construction materials, psychological support, etc.
Read more: https://mediacenter.org.ua/news