Back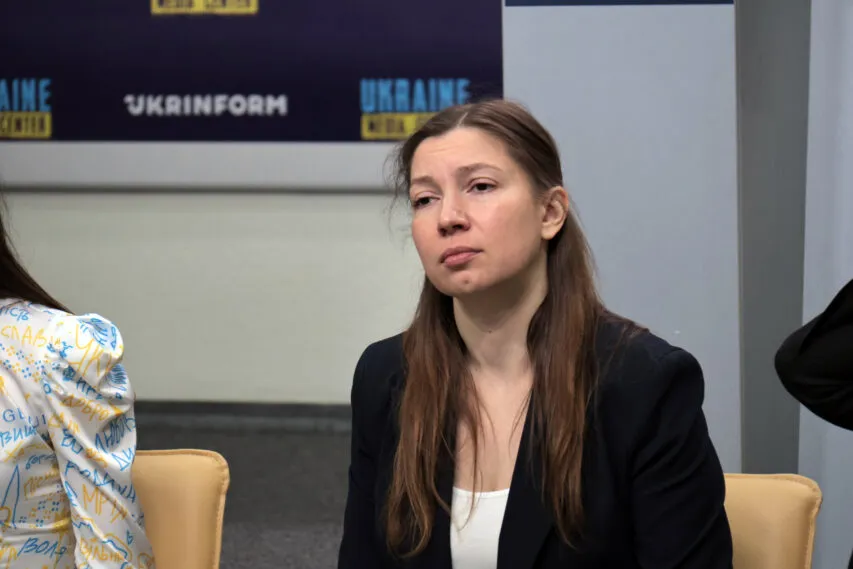 Nataliia Zarytska, Chair of the "Woman of Steel" Council of Wives and Mothers of Ukraine's Natalka", wife of a released from captivity soldier of the Azov Regiment, Media Center Ukraine – Ukrinform
May 16, 2023, 13:17
The prisoners of war status should be enshrined in law – Chair of the "Woman of Steel" Council of Wives and Mothers of Ukraine's Defenders"
Ukraine defenders released from captivity need particular protocols for health inspections, treatment, and rehabilitation. And the status of a prisoner of war should be enshrined in law.
It was emphasized by Nataliia Zarytska, Chair of the "Woman of Steel" Council of Wives and Mothers of Ukraine's Natalka", wife of a released from captivity soldier of the Azov Regiment, at a briefing at the Media Center Ukraine – Ukrinform.
"We are now insisting that the status of a serviceman released from captivity should be legally enshrined. We are working on the idea of a state policy and fostering a culture of treatment of prisoners of war held captive. We are working towards both a psychological line and a legal line," she noted.
Natalka Zarytska noted that there is now a vision of what the process of reintegration and rehabilitation of Ukrainian defenders who have returned from Russian captivity should be.
"What will this status assignment bring? At the very least, we want to separate the health audit protocols status of those released from captivity and protocols from the treatment one. Since this is a special category, a special condition, a process of reintegration and rehabilitation, the very architecture of the process shall be built up. And we have a vision of how to do it."
Read more: https://mediacenter.org.ua/news