Back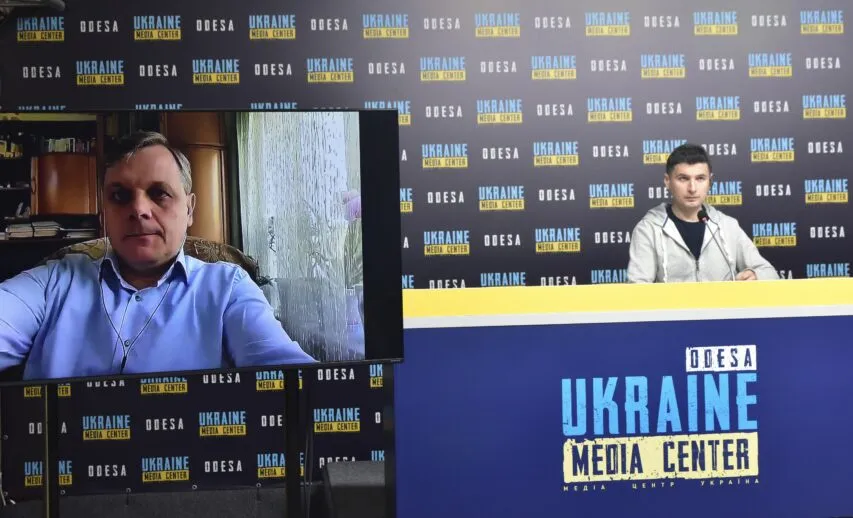 Photo by Media Center Ukraine – Odesa: Pavlo Koval, general director of the Ukrainian Agrarian Confederation
May 12, 2023, 15:52
The price of chartering ships for Ukrainian farmers will increase even after the resumption of the "grain corridor" – agricultural market expert
Russia got this, so the work of the initiative is disrupted. This was stated by Pavlo Koval, general director of the Agrarian Confederation, at a briefing at Media Center Ukraine – Odesa.
He noted that the russians are artificially disrupting the work of the grain corridor, formally continuing to work.
"Russian government takes a list of ships. They select for inspections the ships that came in the line in the Bosphorus later, which were not ordered by the Ukrainian side. And the ships are inspected all day, not for an hour and a half. Thus, 1–2 vessels pass through the corridor per day, not 6-7, as it was in January 2023," – the expert said.
Due to these artificial obstacles, Ukrainian farmers suffer losses.
"The russians understand that if they do not allow several 30,000-ton tankers to enter the ports to load sunflower oil, they will shut down two or three Ukrainian oil refineries. So then people will be fired, and the price of sunflower oil will fall in Ukraine," – Pavlo Koval added.
Due to the shutdown of the corridor, Ukrainian farmers simply cannot sell their products at competitive prices.
"The processor bought sunflower in Ukraine 10 days ago at one price, and produced oil. But now he has been standing in line for a month or two and cannot ship these products. His contract is broken, he pays insane fines. And prices have changed. For example, in India, the russians are already "falling down" oil prices. Therefore, even if the grain corridor starts working after such difficult negotiations, the freight price for Ukrainian processors will increase," – the expert added.
He noted that due to the slowdown in the work of the grain corridor in Ukraine, for several weeks now there has been a downward trend in prices for agricultural products.
Read more: https://mediacenter.org.ua/news