Back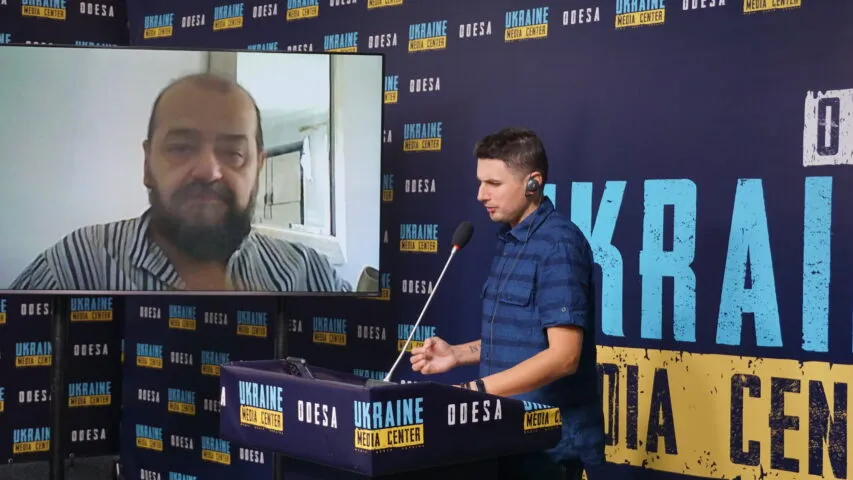 Photo by Media Center Ukraine – Odesa: Dragan Šormaz, member of the Serbian Parliament (2001-2022), former member of the parliamentary committee on defense and security
October 3, 2023, 14:22
The only way for Serbia to supply weapons to Ukraine is through other countries – former member of the Serbian parliament
However, as long as president Aleksandar Vucic is in power in this country, Serbia will not openly supply weapons to Ukraine. This opinion was expressed at a briefing at the Media Center Ukraine – Odesa by Dragan Šormaz, a member of the Serbian parliament (2001-2022), former member of the parliamentary defense and security committee.
The information that Serbian 30-mm HE M93P1 grenades for AGS-17 automatic grenade launchers were spotted in service with the Ukrainian army appeared in open sources a few days ago.
"As long as Vucic is in power, Serbia will never transfer weapons or ammunition to Ukraine. This is his policy. He constantly uses the rhetoric that NATO bombed Serbia in the 1990s, so NATO is bad, and russia loves Serbia. Vucic may have reached a compromise with the US, and now Serbia is transferring weapons to private buyers, perhaps through Poland or Turkey. This is how these weapons end up in Ukraine," – the former MP said.
He also noted that russia could accuse Serbia and President Aleksandar Vucic of supplying weapons to Ukraine to exert political pressure on Serbia. And, accordingly, to influence other Balkan countries through it.
Read more: https://mediacenter.org.ua/news