Back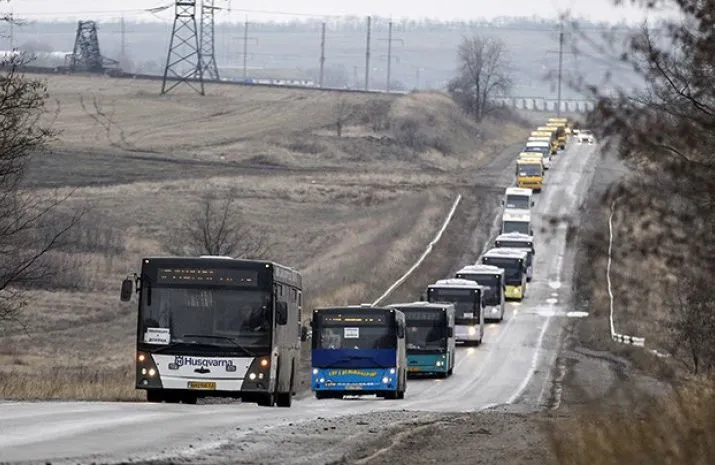 Photo: minre.gov.ua
March 31, 2022, 14:53
The occupiers violate ceasefire agreement in Mariupol and destroy the city – I. Vereshchuk
There is currently a humanitarian catastrophe of the global scale in Mariupol. The occupiers do not observe the ceasefire agreement and destroy the remaining infrastructure. Today, the Ukrainian authorities are working on the main humanitarian corridor «Mariupol-Zaporizhzhya» to evacuate people and save their lives. Vice Prime Minister – Minister for Reintegration of the Temporarily Occupied Territories of Ukraine Iryna Vereshchuk said this during a briefing at Ukraine Media Center.
«Today, as of 12:30 PM, we have 45 buses that left from Zaporizhzhya for Berdyansk. At this very moment they are at Vasylivka checkpoint and the russian federation won't let them pass.» – Vereshchuk stated.
It would only become clear in the evening whether it was possible to evacuate people. Iryna Vereshchuk emphasized this depended exclusively on the occupants' actions. The Minister also urged the global community to focus its attention on the situation in Mariupol and to help people escape.
For more news from Ukraine Media Center, see:
Website: https://mediacenter.org.ua/
Telegram: https://t.me/lvivmediacenter
Twitter: https://twitter.com/CenterUkraine
Facebook: https://www.facebook.com/UkraineMediaCenter/
YouTube: https://bit.ly/3whbxSm