Back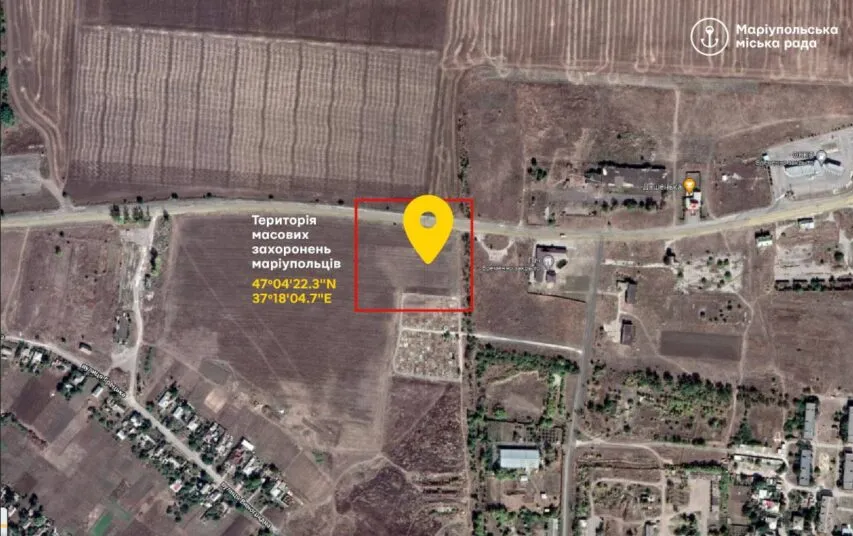 April 21, 2022, 16:52
The occupants sites slain Mariupol residents mass graves near Manhush, concealing their large-scale war crimes – Boichenko
In the Manhush city beltway area, in the back of the gas station and the old cemetery, Russian occupants have dug a huge trench burying killed Mariupol civilians in makeshift mass graves, trying to cover up the committed war crimes and their scale. This was stated by Vadym Boichenko, the Mayor of Mariupol at a briefing at the Ukraine Media Centre, held in Kyiv.
According to the mayor's calculations, at least 20 thousand civilians died as a result of the russian army bombing, shelling and the Mariupol siege.
"In recent days we have received many reports indicating the dead bodies to disappear from the streets of Mariupol. This information is provided to us by residents of the city, despite the extreme danger. The russian occupants are conducting the mopping up operation of their war crimes, burying the bodies and therefore the evidence. We have already found the burial sites. A place of mass burial was found near the Manhush city beltway, behind the gas station and the old cemetery. There is a 30-meter-long ditch in the field, where they bring in trucks and dump the bodies of Mariupol residents they killed in our city," Boichenko said.