Back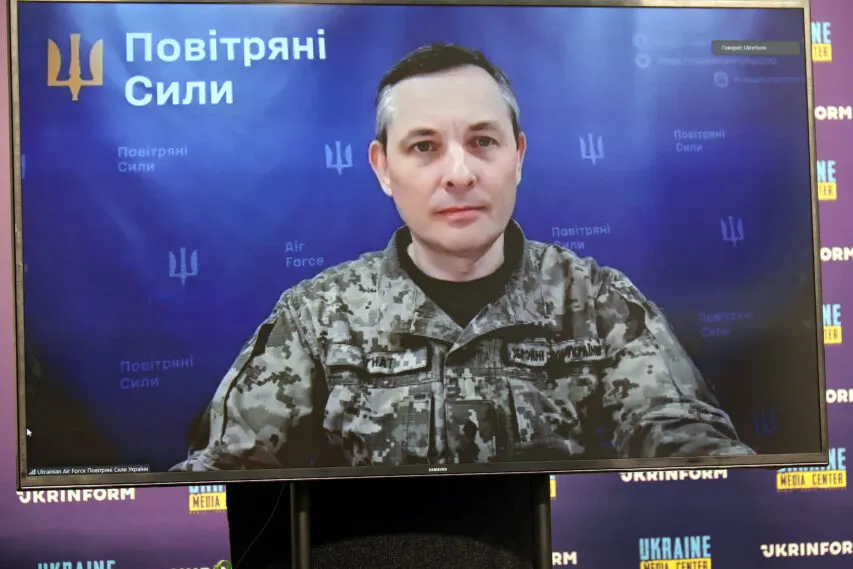 Yurii Ihnat, Spokesperson of the Air Forces Command of the Armed Forces of Ukraine, Media Center Ukraine – Ukrinform
May 16, 2023, 15:30
The issue of surveillance cameras operation should be settled to prevent the enemy from watching the combat operation of air defense systems online – Yurii Ihnat
Military administrations must find a solution to prevent the enemy from observing the operation of air defense systems online.
Yurii Ihnat, Spokesperson of the Air Forces Command of the Armed Forces of Ukraine, made the relevant report during a briefing at the Media Center Ukraine – Ukrinform.
"A critical topic was brought up today. It's not even about the fact of people posting videos of a confidential nature, but the video surveillance cameras that are making video recordings. After all, such cameras operate all over the world, broadcasting online to YouTube channels. In our situation, under martial law, I think that certain adjustments are to be made with military administrations while air defense is operating. When there is a leak of information, think that the military administration will adjust to synchronize the work to prevent the enemy from watching the combat operation of our air defense systems operating broadcast online," he said and stressed that it's essential to question the wisdom of citizens filming the combat operation during missile strikes.
Yurii Ihnat also emphasized that it is necessary to work not only with government institutions but also with commercial institutions providing video surveillance cameras recording
"When it comes to online live streaming cameras, we need to work not only with government institutions but also with commercial structures, gas stations, and various establishments installing cameras. We need to consider it and work with it as well."
Read more: https://mediacenter.org.ua/news