Back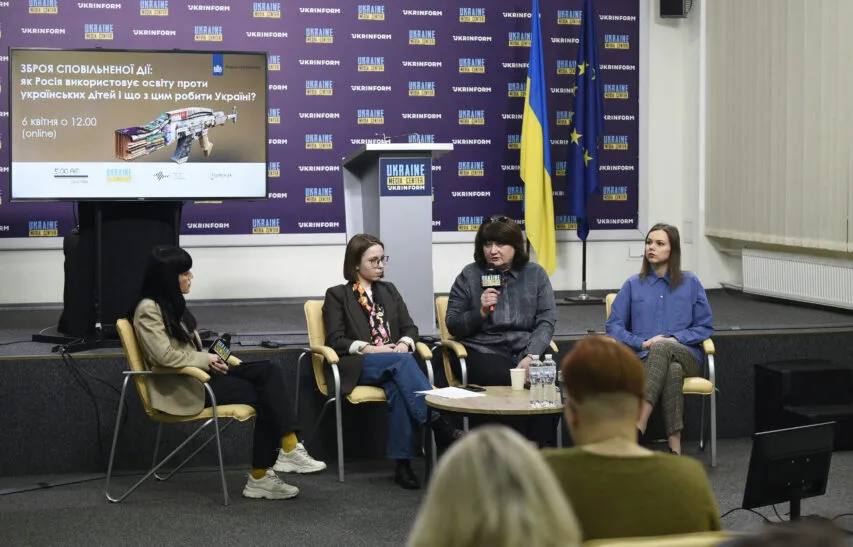 April 6, 2023, 15:11
The issue in the education of Ukrainian children in the temporarily occupied territories should be resolved by a specially created Directorate of Education – Head of ALMENDA Center for Civil Education
The Ministry of Education and Science should create a Directorate of Education of the Occupied Territories to address the major issue of educating children in the temporarily occupied territories of Ukraine.
Valentyna Potapova, Head of ALMENDA Center for Civil Education, expressed this opinion during a discussion of the issue of Russia's use of education against Ukrainian children at a briefing at Media Center Ukraine – Ukrinform.
"As over a million Ukrainian children still reside in the occupied territories, there should be such a Directorate of Education. Having created certain expert groups, as provided for in the Regulations on Directorates, such a Directorate would give an understanding of the next steps to be made regarding preschool education, school, and higher education. Enabling the further actions taken by the state," emphasized Potapova.
She also noted that today it is necessary to go public that Ukrainian children living in the temporarily occupied territories have the right, according to the Convention on the Rights of the Child, to the cultural identity of their country of origin or country of residence, having Russia now deprived them of.
In turn, Anna Babinets, Head of the Independent Investigative Journalism Agency Slidstvo.Info, noted that the journalistic community should cover the consequences of the education provided to Ukrainian children in the occupied territories.
"We, as journalists, should show the impact of this education and shed light on how it deforms people's worldview. It's what we can do to make the consequences visible and to make the fair humanitarian policy bringing to life."
Read more: https://mediacenter.org.ua/news