Back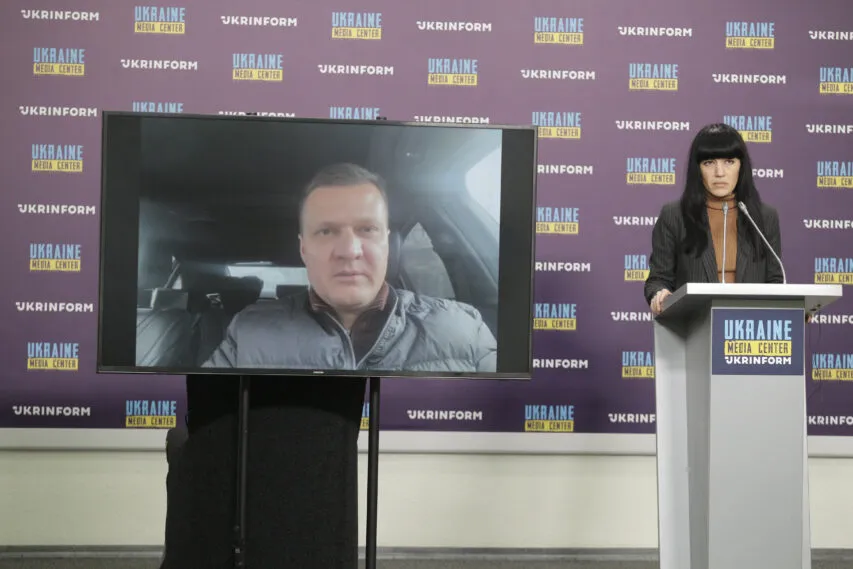 Serhii Khlan, Deputy of Kherson Oblast Council, Media Center Ukraine — Ukrinform
November 24, 2022, 13:44
The Invaders Continue and Intensify Shelling of Kherson: Huge Destructions, a Child Was Killed — Serhii Khlan
The enemy is shelling the Kherson city and intensifies the shelling: there are destructions, a little child was killed. Serhii Khlan, Deputy of Kherson Oblast Council, made this statement during the briefing in the Media Center Ukraine — Ukrinform.
"The invaders continue and intensify the shelling of Kherson. They fired from barrel artillery yesterday and continue to fire today. This morning there was a powerful strike that destroyed the residential buildings in Tavriiskyi district, which is one of the most densely populated micro-districts of the city. This resulted in huge destruction. It is not close to the embankment, this is the northern part of the city and it was there that the invaders hit with multiple launch rocket systems. At the moment, a large number of ambulances have been directed there. Rescuers are working," Serhii Khlan said.
The Deputy of the Kherson Oblast Council added that the invaders continue their terrorist shelling of residential areas, and today of the most densely populated micro-district of the city. The number of victims will be known later, but so far we can observe the increasing intensity of shelling.
"A little boy was killed yesterday. The shot hit the car with a little boy on board. He died in the hospital. That is, they kill our children, the elderly people, the common people who just stay at their homes. russia is a terrorist country and it proves it with each passing day," Serhii Khlan said.
Read more: https://mediacenter.org.ua/news