Back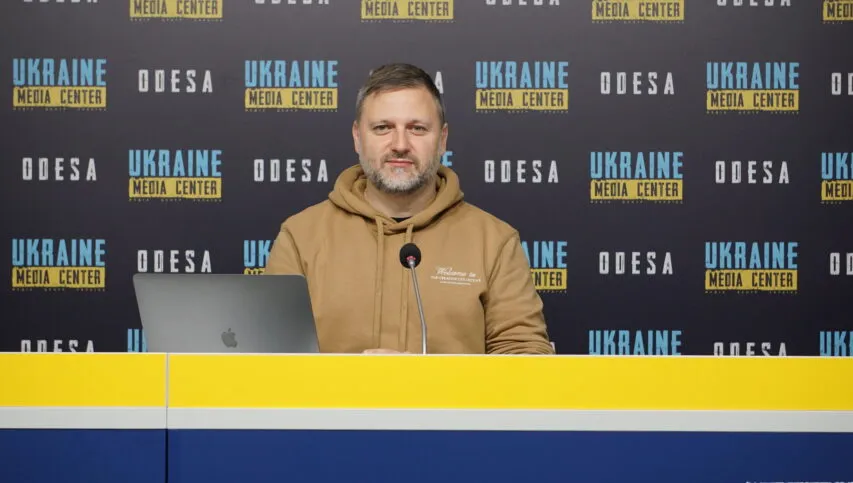 hoto by Media Center Ukraine – Odesa: Oleksii Chornyi, head of the coordination humanitarian headquarters of the Odesa region
April 4, 2023, 13:44
The humanitarian coordination headquarters of the Odesa region is looking for a new head
Oleksii Chornyi, who managed the headquarters until the beginning of April 2023, wants to focus on other volunteer activities. He announced this at a briefing at Media Center Ukraine – Odesa.
"We have established close cooperation with the Odesa military administration, which is based on trust. So the OMA decided that the humanitarian headquarters would independently select candidates and propose them to the authorities. Applications are accepted until Friday, April 7 inclusive. On Monday, April 10, there will be a presentation of candidacies at an expanded meeting with OMA representatives," – Oleksiy Chornyi said.
He added that he plans to create a public organization with part of the volunteers of the humanitarian headquarters and focus more on helping the military.
"Also, we plan to deal with the psychological rehabilitation of military personnel, support the families of the deceased, and possibly, deal with mine clearance issues. We still want to focus on training personnel for local governments that will work in the liberated territories. In particular, in the Donbass and Crimea, because it will be difficult to find specialists there," – Chornyi emphasized.
Read more: https://mediacenter.org.ua/news