Back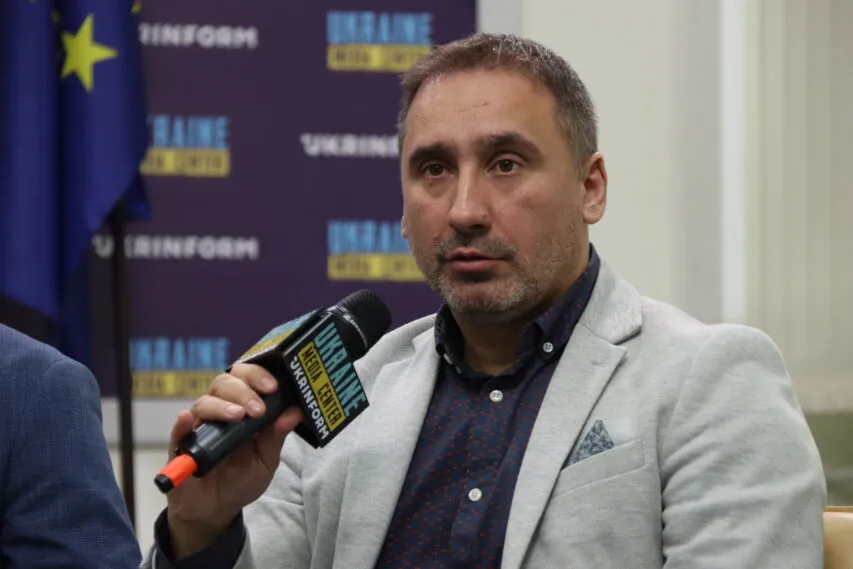 Ihor Solovey, Head of the Centre for Strategic Communication and Information Security, Media Center Ukraine — Ukrinform
February 22, 2023, 13:15
The guide "russia's Hybrid War against Ukraine. How to Win the Information Warfare" tells how to distinguish and fight russian information influence — Ihor Solovey
Media Center Ukraine — Ukrinform hosted a presentation of the analytical guide "russia's Hybrid War against Ukraine. How to Win the Information Warfare". Ihor Solovey, Head of the Centre for Strategic Communication and Information Security, commented on the event.
"This manual can be compared to a fishing rod for a fisherman rather than to a caught fish. It is designed to teach people how to distinguish and fight against information influence. It is created to learn to distinguish fakes and manipulations, to know how to differentiate simple information from information and psychological operations. The guide is based on the practical experience of the Centre for Strategic Communication coaches, who have been conducting training activities for more than a year. And second, it is based on the experience of our UK partners from the UK, Sweden, and other NATO countries. This way, we are basically complying with the specifications and requirements for joining NATO in the information sphere," said Solovey.
The guide is primarily intended for professionals, those dealing with public communication in government agencies, but it still will be helpful for any citizen.
"Another important group is students, cadets, and trainees of higher education institutions and specialized institutions who are currently studying such subjects as journalism, PR, and international information. These are the specialists who will later work in the communication bodies of government agencies," Solovey added.
Read more: https://mediacenter.org.ua/news