Back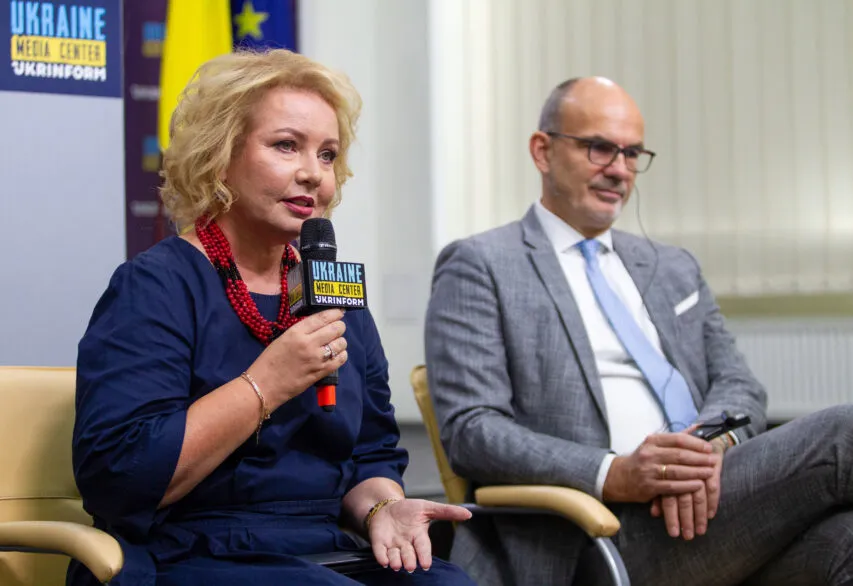 October 6, 2023, 13:17
The global scientific community will discuss solutions defining Ukraine's future
Facing the Future, the MIM Business School international educational forum is starting in Kyiv. ReinforceUA to bring together prominent speakers from around the world to discuss the challenges Ukraine and the world face today, as well as the future and new opportunities to embrace.
It was discussed during a briefing at the Media Center Ukraine – Ukrinform.
"We want to talk about the future again. What kind of future do we want? What future we see, what needs to be achieved. The macroeconomic, leadership, innovation, and digitalization are different aspects to shape it. Different aspects are discussed in different ways," said Іryna Tykhomyrova, President of the MIM Business School.
At the same time, Dr. Christian Ketels, one of the forum participants, a Faculty Member of the Institute for Strategy and Competitiveness based at the Harvard Business School and led by Professor Michael Porter, emphasized that it is important for Ukraine to develop specific strategies and solutions that will help the country improve and grow.
"I came here today to give serious thought about how to build the future. To win, Ukraine depends on victory on the battlefield. However, it also needs to build its economy to become a prosperous country, to build a competitive environment, and to develop a consistent strategy for this country. No magic wand, no solution brought in from outside, but a developed solution will systematically improve the country," explained Professor Christian Ketels.
It is also worth noting that within the framework of the ReinforceUA project by MIM Business School that gathered contemporary world thinkers to share their knowledge with Ukrainian society, during the first year of the full-scale invasion, published a self-titled book. It contains lectures given by prominent thinkers of our time that were delivered and prepared specifically for Ukraine.
Read more: https://mediacenter.org.ua/news