Back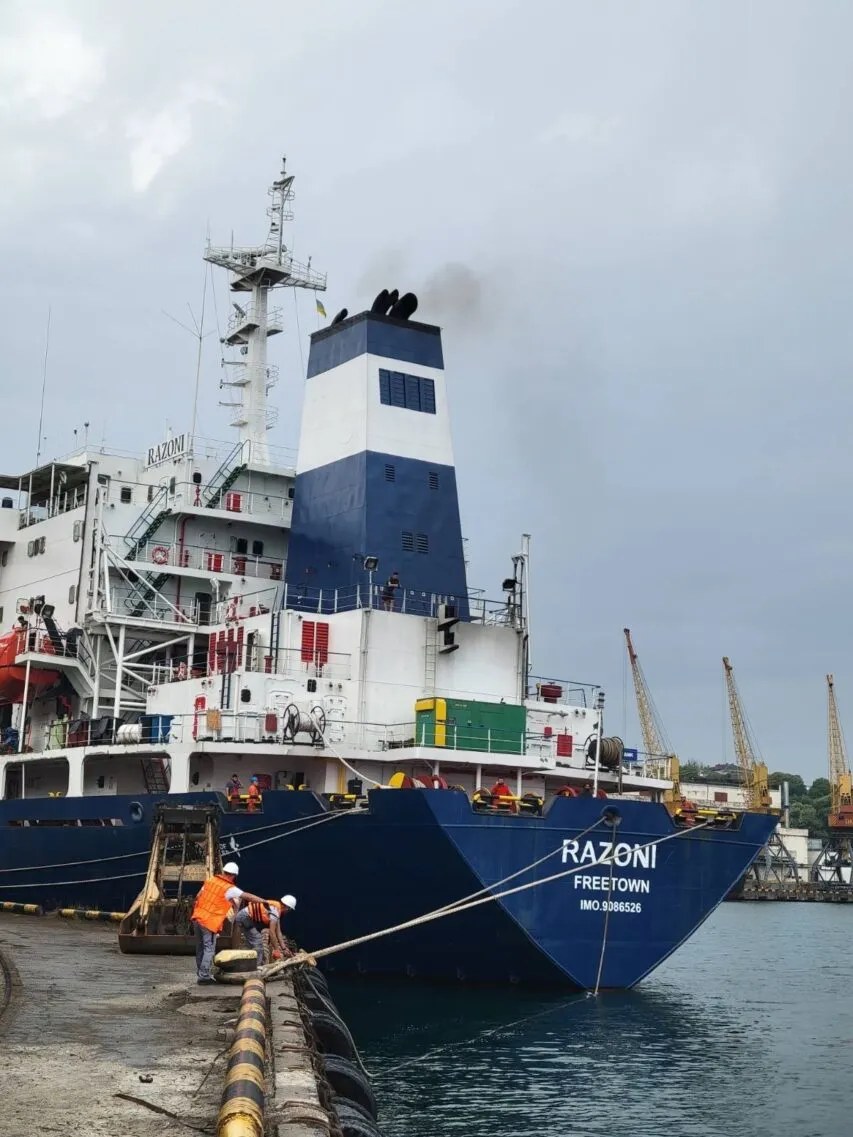 фото facebook Олександр Кубраков
August 2, 2022, 14:25
"The first vessel carrying Ukrainian grain is already in Türkiye's economic zone and will drop anchor near the Bosphorus shortly," Editor-In-Chief of BlackSeaNews.net Andrii Klymenko
The bulk carrier with Ukrainian grain, which left Odesa port yesterday, is already in Türkiye's exclusive economic zone. As of 1:00 PM on August 2, the ship had 8-9 hours left before arriving at the anchorage near the Bosphorus Strait. Crimean journalist, co-founder and editor-in-chief of BlackSeaNews.net Andrii Klymenko made this statement during a briefing at Media Center Ukraine. According to his information, the water area of ​​the port was not demined for the bulk carrier to leave Odesa.
"The Ukrainian Navy determined a safe waterway, and this bulker was successfully tugged by a Ukrainian vessel. No incidents were reported," — Andrii Klymenko said.
According to him, the next ships with grain can leave Ukrainian ports as early as on August 3 or 4. Everything will depend on how the first ship will pass the route.
"As of February 24, 23 vessels were stuck in the port of Chornomorsk. There are 9 vessels each in Odesa and Pivdennyi ports. Many of them are bulk carriers, that is, they are designed to transport unpacked bulk cargo. Türkiye very much hopes that Turkish shipowners' vessels will be the first to go, and I believe that this will be the case. There are at least 5-6 such vessels in Ukrainian ports," — Editor-In-Chief of BlackSeaNews.net explained.
As reported, on August 1, for the first time in more than five months, a bulk carrier loaded with Ukrainian grain left the port of Odesa. This was announced by Infrastructure Minister Oleksandr Kubrakov. According to his information, the ship RAZONI under the flag of Sierra Leone is heading to the port of Tripoli in Lebanon. It has 26,000 tons of Ukrainian corn on board.
Read more: https://mediacenter.org.ua/news