Back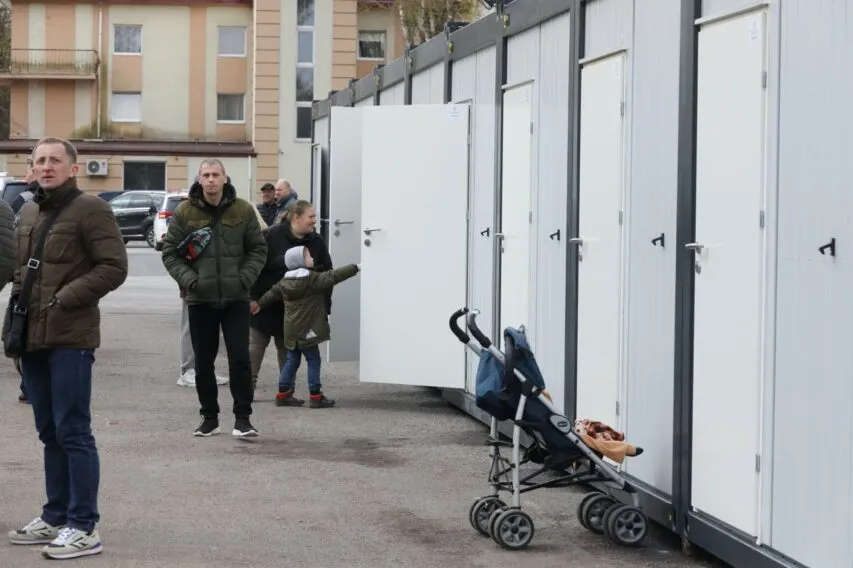 April 19, 2022, 14:35
The First 250 Displaced Persons Were Housed in a Modular Camp
New residents are moving into the modular IDP camp in Ulasa Samchuka street. These prefab buildings are a gift to Lviv from the Polish Government with support from Ukraine's Ministry of Communities and Territories Development.
Mateusz Morawiecki, Prime Minister of Poland, Oleksiy Chernyshov, Minister of Communities and Territories Development of Ukraine, and Andrii Sadovyi visited the new provisional camp and its residents together.
"It was our goal to build this camp jointly as soon as possible to house the people who have nowhere to go because of the war. Today, we accommodate, for instance, parents with children arriving from Ukraine's east—Mariupol, Donetsk, and other cities. We can't leave our friends and neighbors to face the problems alone. Europe's heart is beating in Ukraine. It is important to be united to ensure peace worldwide," Mateusz Morawiecki, Poland's Prime Minister, said.
"Today, we can see this epitome of genuine friendship and partnership between the states. We feel helped and supported by Poland. On behalf of all Ukrainians, I would like to thank the Polish people for all the help and support they provided. Unfortunately, the invasion by the russian federation is going on. It made more than 10 million Ukrainians leave their homes. Lviv Oblast hosted most of them," Oleksiy Chernyshov, Minister of Communities and Territories Development.
There are 88 houses in the camp in a park area designed to house 350 people. There are separate shower cabins, toilets, a canteen, and an infirmary.
"Our Polish colleagues delivered more than 300 module containers to the city. With their assistance, we will be able to set up three camps of this kind to house about 1,000 internally displaced persons. Modular houses are move-in ready; there are beds, cabinets, mattresses, and even pillowcases. Together with the Ukrainian Catholic University, the city will supply food until people find employment. It is a step forward compared to being sheltered in gyms, schools, and kindergartens, Liubomyr Zubach, Deputy Mayor in charge of city planning, said.
The construction of Lviv's second modular camp on a Naukova/Ivana Puliuia Streets site started on April 13. It will have about 120 houses.
A dedicated provisional camp for expecting mothers evacuated from dangerous areas will also be built in Lviv on Hlyniansky Trakt Street. Wooden hostel-like houses adapted to family needs will be erected there.