Back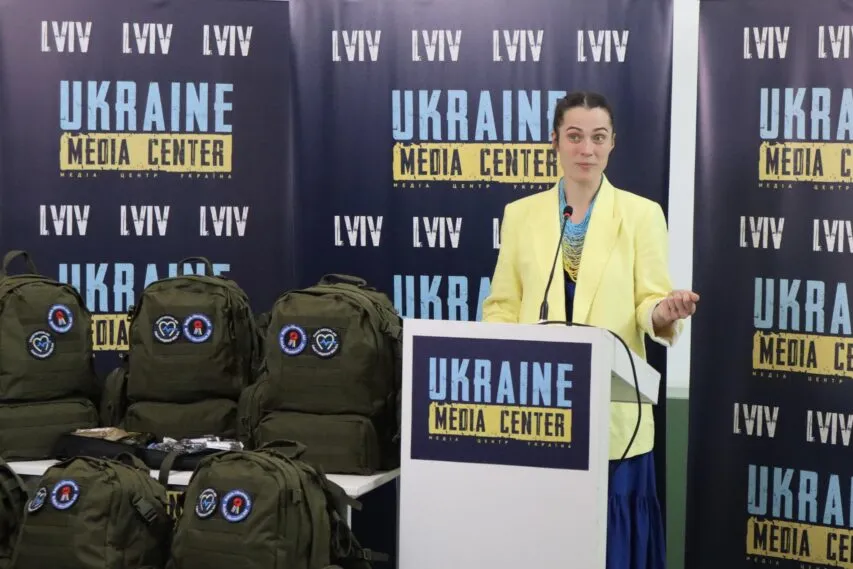 June 13, 2023, 15:30
The first 20 ambulances for the Armed Forces of Ukraine within the project "100 ambulances for Ukraine" from the Smart Medical Aid Foundation arrived in Ukraine
Overall, the Foundation will transfer a hundred ambulances to military units at the front line and frontline hospitals. The vehicles are equipped with medical equipment necessary for evacuation and subsequent transportation of the wounded. One of these vehicles costs 10-30 thousand dollars, which depends on the equipment, said Iryna Rybinkina, Head of the Smart Medical Aid Foundation, at a briefing at the Media Center Ukraine-Lviv.
The Foundation's volunteers also train military medics and provide them with the necessary equipment. This time, they sent 60 equipped backpacks worth UAH 8.4 million to the east.
"The advantage of our business is high-quality medical expertise. Before we send anything to its destination, we check that these vehicles are equipped according to the unit's needs. We buy ambulances in Ireland and the UK. The priority is given to used ambulances in good condition that can perform tasks efficiently. After all, in extreme conditions, both new and used vehicles break down very quickly. That is why we are trying to buy more special vehicles", says Iryna Rybinkina, Head of the Smart Medical Aid Foundation. 
The Smart Medical Aid Foundation assisted 128 medical institutions operating in the frontline areas. More than 200 military medics passed the training.
📍Media Center is located at 20 Ruska Street and functions as a co-working space from 10:00 AM to 6:00 PM.
Contact phone:
+38 067 652 91 97
Read more: https://mediacenter.org.ua/news