Back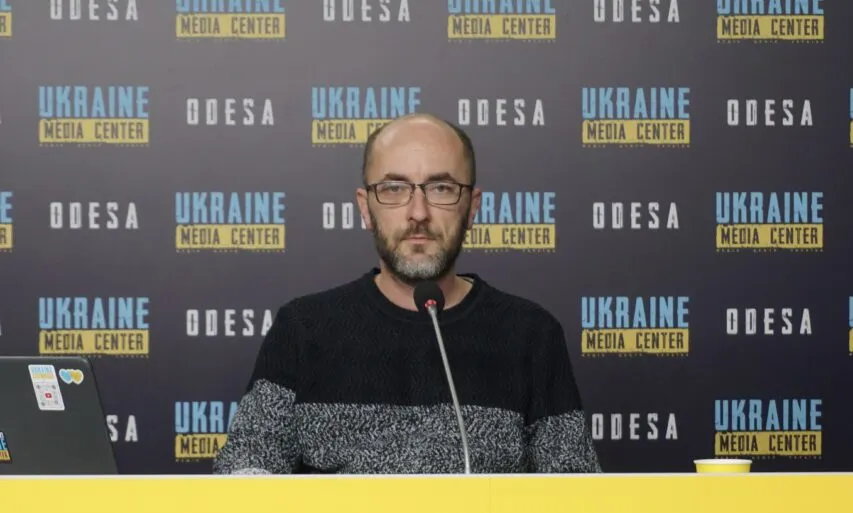 October 17, 2023, 16:40
"The entire Russian fleet in the Black Sea is now equal to one American destroyer" – expert
At the beginning of June, the Russian Federation withdrew its entire Black Sea fleet to Novorossiysk, but then in July they returned to Sevastopol because that is where they have to take on board Kalibr missiles and go to sea.
This was stated during a briefing at the Ukraine-Odesa Media Center by journalist and historian Oleksandr Velmozhko, who closely monitors the situation on the Black Sea.
However, after Ukrainian missiles hit the large landing ship Minsk and the submarine Rostov-on-Don right in the dock in Sevastopol in August, the Russians were forced to withdraw their ships to Novorossiysk.
"And now the entire Russian fleet in the Black Sea has turned into a flotilla of Russian gunboats – because they only patrol the shores of the temporarily occupied Crimea and go to sea only to fire missiles at Ukraine," noted Oleksandr Velmohko.
The expert compared the Black Sea Fleet of the Russian Federation to only one destroyer squadron of the US Navy.
"Now, in terms of its striking potential, the entire Russian fleet in the Black Sea is now equal to one American destroyer, while the United States has seventy of them," the historian emphasized.
Read more: https://mediacenter.org.ua/news