Back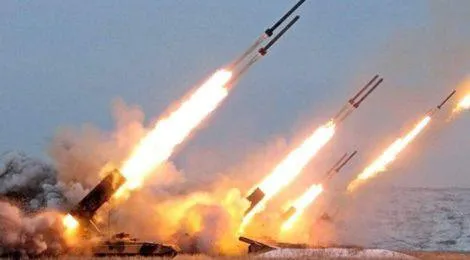 The photo from open sources
February 20, 2023, 13:32
The enemy switches tactics for missiles strikes after failing to reach its goal of causing a total blackout in Ukraine — Ihnat
Currently, the enemy is again using non-standard shelling tactics, launching missiles not only in the morning and afternoon but also at night, as it was at the beginning of the full-scale invasion. Iurii Ihnat, Speaker of the Air Forces Command of the Armed Forces of Ukraine, made this statement during a briefing at Media Center Ukraine — Ukrinform.
"There is nothing new, only a change in tactics. Previously, it was a tactic of "Shaheds" night attacks between 11 p.m. and 3 a.m. "Shaheds" flew from the southern direction. So in the morning, after the UAV set the air defense location, following a surface-to-air missile shot down the Shahed, russian forces made fire adjustments to launch missiles. That's how critical infrastructure was attacked in September, October, November, December, and in fact in January. As you can see, not only critical infrastructure facilities have been attacked: I mean two missile strikes on Khmelnytsky," Ihnat noted.
"The enemy has slightly modified the usual way of attacks since autumn. Now that winter is coming to an end, there may be a change in this strategy, as the enemy fails to achieve the desired goal of causing a blackout in Ukraine. Thanks to the coordinated work of the defense forces, all the air forces, and air defense, we managed to defend our electricity infrastructure," the spokesman added.
Read more: https://mediacenter.org.ua/news