Back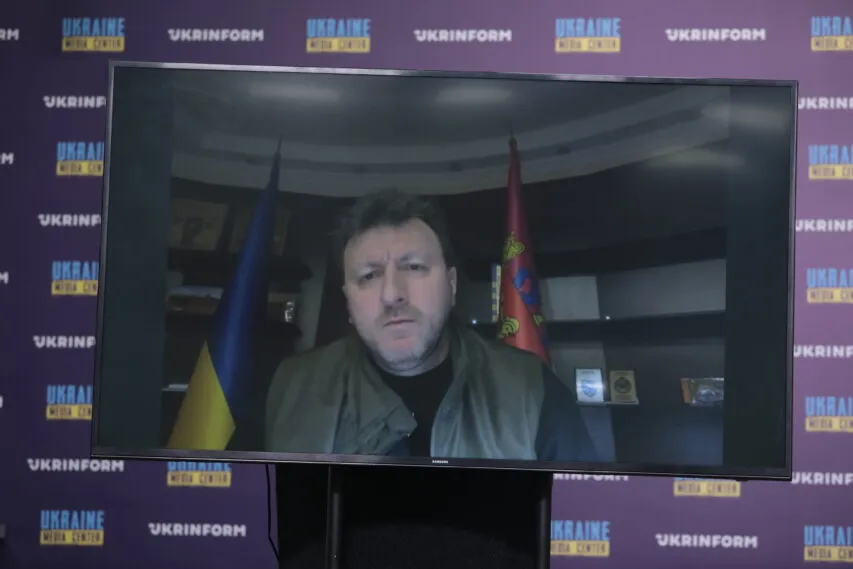 Oleksandr Starukh, Head of Zaporizhia Oblast Military Administration, Media Center Ukraine — Ukrinform
November 28, 2022, 13:13
The Enemy Shelled Zaporizhia Region 88 Times the Day Before and More Than 400 Times for a Week; More Than a Half Were on Civilian Infrastructure — Oblast Military Administration
The enemy continues to shell Zaporizhia region: 88 attacks were recorded in the past day alone, and more than 400 in a week. Oleksandr Starukh, Head of Zaporizhia Oblast Military Administration, made this report during the briefing in Media Center Ukraine — Ukrinform.
"Over the past day, 88 attacks have been made, with 33 of them accounting for 17 communities directly bombed by the enemies. During the week, more than 400 attacks were made, with more than a half of them on civilian infrastructure. Yesterday, 18 new destructions were reported. They are greater in number periodically. But they are recorded a little later due to the amount of destruction that the enemy causes to our communities," Oleksandr Starukh said.
The Head of Oblast Military Administration noted that the night was without dead or wounded. However, there were human casualties within a week unfortunately.
"Thank god that no one was killed or injured during the night — that is the main thing. Yesterday, three people were injured, and one person was killed unhappily. Last week claimed the lives of three our fellow countrymen; six persons were injured. The week was tense in terms of enemy actions, terrorist attacks on communities and the death of our people. At the same time, our guys hold the fort and inflict significant blows to the enemy on ammunition and on the places where enemy forces and facilities are accumulated," Oleksandr Starukh said.
Read more: https://mediacenter.org.ua/news