Back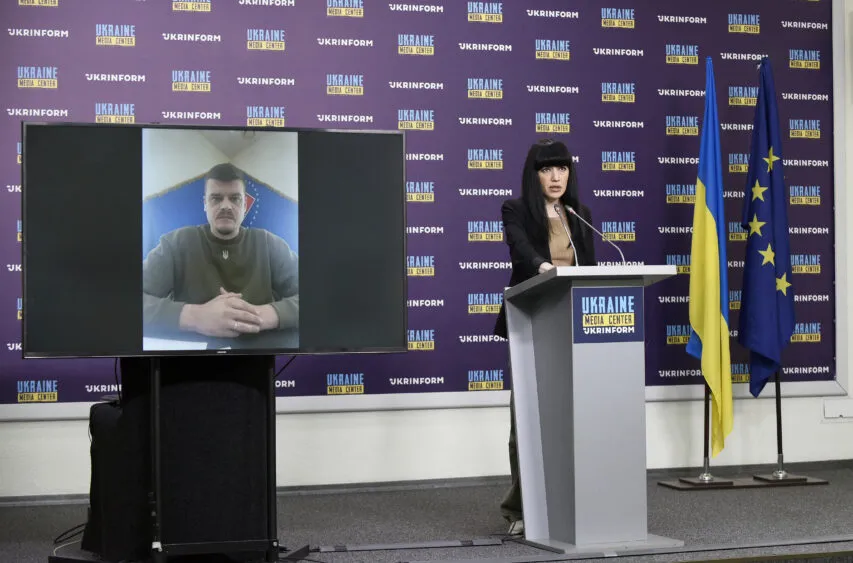 April 24, 2023, 14:15
The enemy is targeting settlements of the Luhansk region – Artem Lysohor
Russian occupants are shelling the Krasnorichenske and Kolomyichykha settlements of Luhansk Oblast the most. Heavy battles are fought right now in Bakhmut.
It was emphasized by Artem Lysohor, Head of Luhansk Oblast Military Administration, during a briefing at Media Center Ukraine – Ukrinform.
"Despite the past days passing relatively calm regarding enemy ground attacks, the Krasnorichenske and Kolomyichykha village communities are still suffering the most, being under constant enemy fire. In fact, aerial bombardment hits it all the time. Both the positions of our Armed Forces and the settlements are under constant shelling," he said.
In addition, the head of the Luhansk Oblast Military Administration noted that Nevske, Bilohorivka, and Dibrova remain the targets the artillery fire damages to be delivered. "They realize that Nevske is still inhabited to a certain extent, and there are about a hundred of our citizens residing there, pensioners who do not want to leave yet. The enemy attacks have deliberate nature. Just the day before yesterday, our soldiers went there together with the police to deliver humanitarian aid, and that road came under fire. But still, we continue to work," he added.
Artem Lysohor stressed that heavy fighting is currently taking place in Bakhmut, where the enemy is resorting to various tactics.
"We are surely currently talking and worrying about Bakhmut in the Luhansk sector the most. There is fierce fighting ongoing as well. And the enemy's tactics are a bit different. The ground attacks accompanied by armored vehicles taking place almost constantly are now being observed."
Read more: https://mediacenter.org.ua/news