Back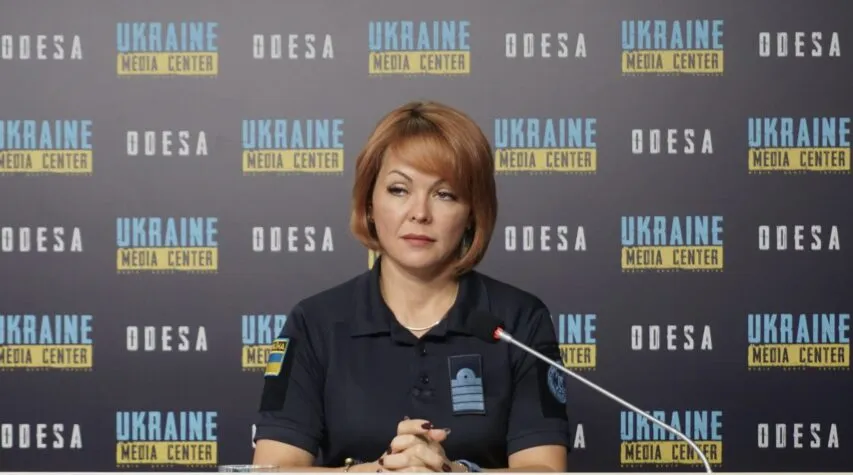 October 12, 2023, 14:02
"The enemy intensifies attacks on the Danube ports of Ukraine with shaheds", – Natalia Humeniuk
12 October night attack using another batch of attack drones in the area of responsibility of the Operational Command "South" was again aimed at the port infrastructure of the Danube region.
This was reported by the head of the Joint Coordination Press Center of the Defense Forces of Southern Ukraine during a briefing at the Ukraine-Odesa Media Center.
"Last night the enemy used several tactics from different directions. Drones launched from Cape Chauda in the temporarily occupied Crimea were operating in our area – there were several groups of them, which constantly changed their trajectory. This suggests that the enemy is using a different navigation system to confuse our air defense systems. Unfortunately, there is damage to the port infrastructure. There was a fire in a residential building. An elderly woman suffered burns and is now in the hospital receiving medical care," noted Natalia Humeniuk.
Overnight, in the area of responsibility of the "South" command, Ukrainian air defense forces destroyed four drones over Mykolaiv region and eliminated ten drones over Odesa region.
"Attacks on the Ukrainian Danube region are a common Russian terror. They want to demonstrate to the world that they can kick Ukraine out of the grain initiative, but our defense proves that it can stop Russian terrorism," summarized the head of the Joint Coordination Press Center of the Southern Defense Forces.
Read more: https://mediacenter.org.ua/news