Back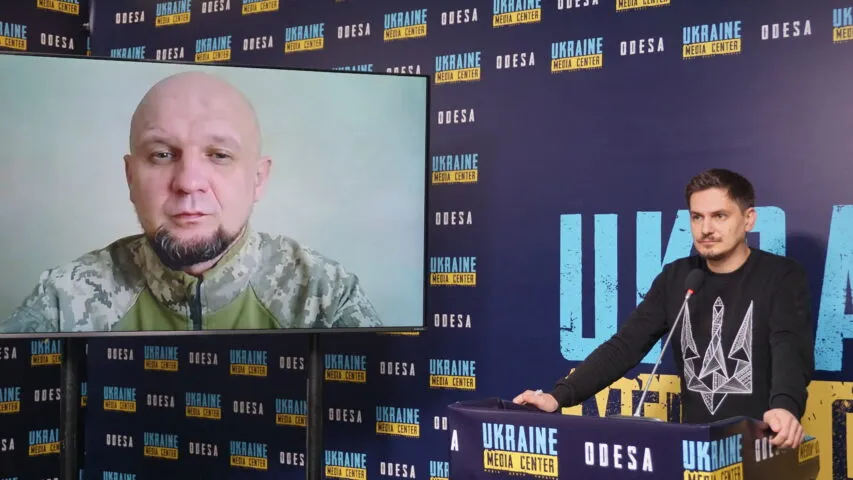 November 14, 2023, 13:40
The enemy intensifies attacks on Avdiivka, using mass assaults and guided aerial bombs
Russian occupants are trying to capture Avdiivka and have intensified shelling of the city with guided aerial bombs.
This was stated by Oleksandr Shtupun, spokesman for the Joint Press Center of the Tauride Defense Forces, at a briefing at the Ukraine-Odesa Media Center.
"This is Russia's only victory this year. This is their last opportunity to show that they are fighting and advancing. At the moment, the Russian army is not capable of anything else. This is not a strategic situation, but a political one for Russia," said the spokesman.
Oleksandr Shtupun noted that the occupants have intensified attacks with guided bombs from Su-35 aircraft from afar.
"Unfortunately, such aircraft are not yet within the range of our air defense. Yesterday Russian terrorists dropped 30 such 500-kg bombs on Avdiivka and neighboring areas," noted Shtupun. 
Yesterday alone Ukrainian defenders repelled 18 attacks of Russian aggressors south of Novokalynove, near Avdiivka, Pivnichne and east of Pervomaiske.
The spokesman said that the enemy is counting on continuing "meaty" assaults near Avdiivka – it is throwing former prisoners and untrained infantry. Since October 10, the invaders have lost almost 400 units of armored vehicles: tanks, armored personnel carriers, etc.
"The occupants occupy civilian houses. Thus, they hide behind the local population so that Ukrainian defenders could not return fire properly," summarized Colonel Shtupun.
Read more: https://mediacenter.org.ua/news