Back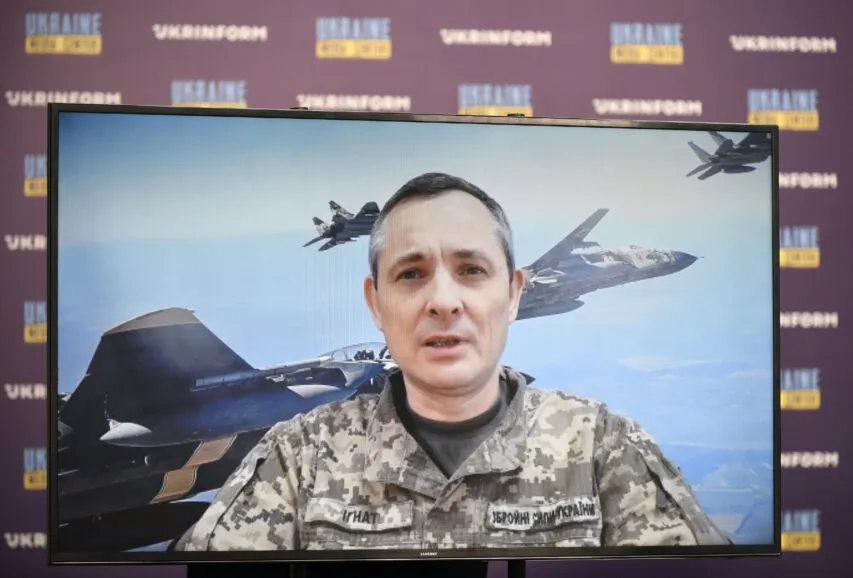 Iurii Ihnat, Speaker of the Air Forces Command of the Armed Forces of Ukraine, Media Center Ukraine — Ukrinform
November 17, 2022, 14:18
The Enemy Continues Attacks: 18 Cruise Missiles Were Fired; the Work of Air Defense Systems Was Not as Successful as Previously — Air Forces Command of the Ukrainian Armed Forces
The enemy continues to attack the territory of Ukraine with various types of weapons; the air defense systems failed to work as efficiently as in previous times. Iurii Ihnat, Speaker of the Air Forces Command of the Armed Forces of Ukraine, made this statement during the briefing at the Media Center Ukraine — Ukrinform.
"Today more than 10 S-300 anti-aircraft guided missiles hit the front line cities. Unfortunately, there are human casualties. Air-raid warning was announced throughout Ukraine. Strategic aviation aircraft was used: TU-95 bombers tracked out the combat course both from the Caspian region and from the Volgodonsk area of the Rostov region. Nine aircraft were involved in strikes on Ukraine, traditionally these are X-101 and X-555 missiles. 18 cruise missiles were launched," Iurii Ihnat reported.
As the Speaker noted, the enemy used routes that confuse air defense systems. This time, the enemy attacked the gas production industry and defense enterprises in the Dnipropetrovsk region, launched strikes on the Kyiv region and central regions.
"Four missiles were destroyed in the area of responsibility of the "Center" Air Command, and six strike UAVs "Shahed" fired by the enemy from the territory of Belarus were destroyed in the same area. From the Black Sea, the Kalibr cruise missile and guided air missiles from fighter planes were used. Two guided missiles were destroyed."
According to Iurii Ihnat, Ukraine has not enough air defense equipment for effective protection: we need systems that give 100% results in their respective areas.
"The Ukrainian state once again emphasizes that the Air Defense Forces ask the western countries to provide us with more systems of various types. Such as NASAMS, IRIS-T are preferred. Modern weapons we have are not enough to counter the threats coming from the terrorist state," the Speaker added.
Read more: https://mediacenter.org.ua/news