Back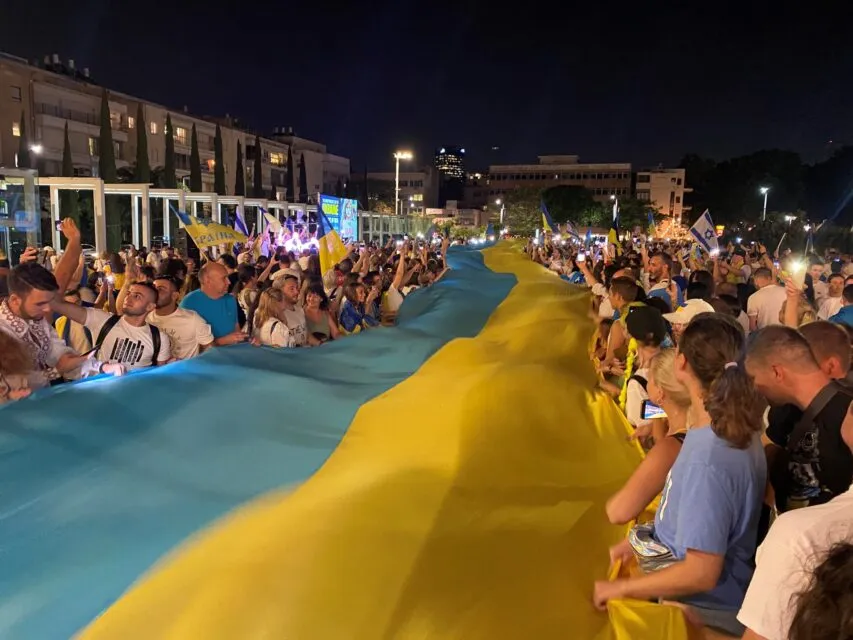 Fscebook Embassy of Ukraine in the State of Israel
November 1, 2022, 12:21
The Embassy Appealed to the Supreme Court of Israel to Resolve the Issue of Ukrainians' Entry to Israel — Ambassador Extraordinary and Plenipotentiary of Ukraine in Israel
For the purpose of resolving the issue of Ukrainians' entry to Israel during the war, the Embassy had to appeal to the Supreme Court of Israel. Yevgen Korniychuk, Ambassador Extraordinary and Plenipotentiary of Ukraine in Israel, made this report during the briefing at Media Center Ukraine.
"The Minister of Internal Affairs unilaterally introduced electronic visas for Ukrainians since the beginning of the war, and this is a blatant case, since at that time russian and belarussian citizens were further entering without visas… Of course, this did not apply to those (Ukrainians — Ed.) who entered under the law on return, that is, were eligible to an Israeli passport, but for people who have relatives or friends ready to grant asylum, the entry was actually closed. The Embassy appealed to the Supreme Court and three months later we received approval and this practice was canceled," Yevgen Korniychuk explained.
All Ukrainian nationals who came to Israel and stayed there to hide from the war have their visas automatically extended by the Ministry of Internal Affairs every three months for another three months in tourists' status. In addition, according to the Ambassador, Ukrainian tourists were unprecedentedly granted the right to work in the service sector.
"This is not Europe, of course, because in Europe people receive refugee status or temporary asylum. It does not exist in Israel, but I believe that we have done the maximum that we could do, based on the specifics of local legislation. Now about 15,000 Ukrainian nationals not eligible for an Israeli passport stay there," Yevgen Korniychuk added.
Read more: https://mediacenter.org.ua/news