Back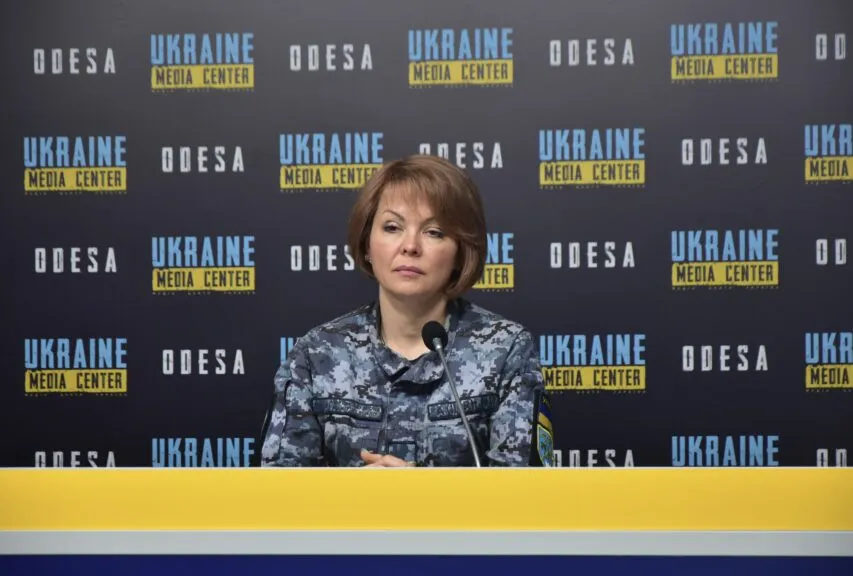 Photo by Media Center – Ukraine: Nataliya Humenyuk, chief of the Joint Coordination Press Office of the Security and Defense Forces in the South of Ukraine
May 4, 2023, 16:33
The drone attack on the night of May 4 was predictable – the defense forces of the south of Ukraine
Due to this, the air defense forces were ready for an operational response. Nataliya Humenyuk, chief of the Joint Coordination Press Office of the Security and Defense Forces in the South of Ukraine, told about this at a briefing at the Media Center Ukraine – Odesa.
"This was a predictable attack, we warned that the enemy could use kamikaze drones, so the defense forces were ready for a quick and operational response. The enemy released 15 Shahed-131-136 drones from the Sea of Azov. Using the terrain, the drones passed through the occupied territories of the Kherson oblast, part of them went up the Dnieper to attack Kyiv, and part of them attacked Odesa from the sea," Humenyuk said.
She added that 12 of the 15 drones were destroyed by air defense forces and mobile groups. However, the enemy still hit the dormitory of the educational institution.
"People were not injured, and the fire on an area of 20 square meters was promptly extinguished," – the officer said.
She also added that such an attack by drones was calculated so that the first group would be responded to by air defense systems. The second wave would attack air defense systems, and the third group of drones would hit the intended targets.
Read more: https://mediacenter.org.ua/news