Back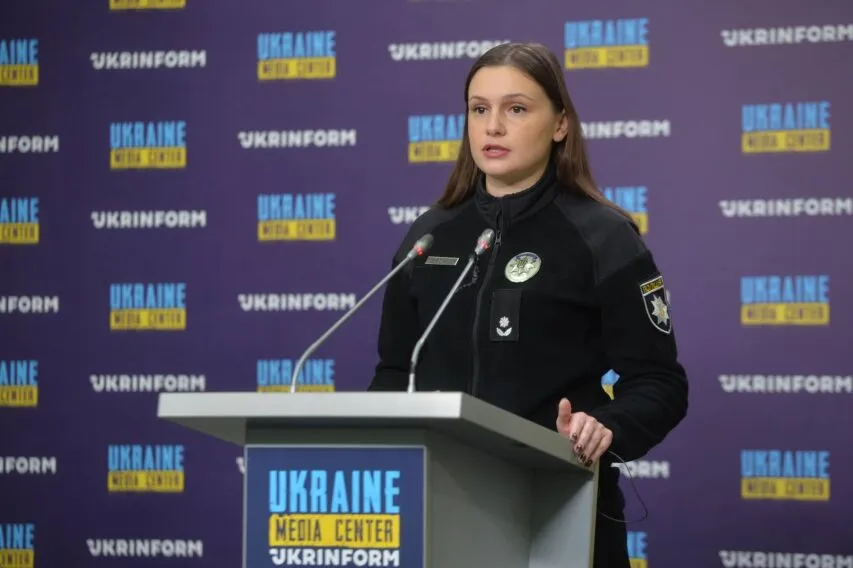 January 19, 2023, 17:51
"The death of the leadership is a great loss for all units of the Ministry of Internal Affairs, but the situation is under control, and we are hard at work," National Police
The loss suffered by the entire staff of the Ministry of Internal Affairs and its institutions due to the death of the leadership in the helicopter crash does not affect the employees' performance of their professional duties. Mariana Reva, Spokeswoman of the National Police of Ukraine made this statement at a briefing at Media Center Ukraine — Ukrinform.
"Yesterday, the Cabinet of Ministers of Ukraine appointed Head of the National Police, Ihor Klymenko as Deputy Minister of Internal Affairs and entrusted him with the responsibility of acting Minister of Internal Affairs. In the near future, a personnel decision will be made to appoint an acting Head of the National Police. However, the situation is under control. All agencies under the Ministry of Internal Affairs work smoothly and efficiently, despite the fact that our entire team is emotionally burdened and devastated. But we understand that the safety of society, the safety of the border, and the safety of the state are in our hands," — Reva said.
"We are sure that the leadership would like us to continue to perform our duties professionally. The team is worried because the people who died were respected, professional, and most importantly, they were human. This is why it is actually a great loss for the team of all the institutions of the Ministry of Internal Affairs. We express our condolences to the relatives of the victims and to each other, because this is a great loss for us. But this will in no way affect the performance of our professional duties, we are gathering strength and working hard," — the Spokeswoman added.
Read more: https://mediacenter.org.ua/news