Back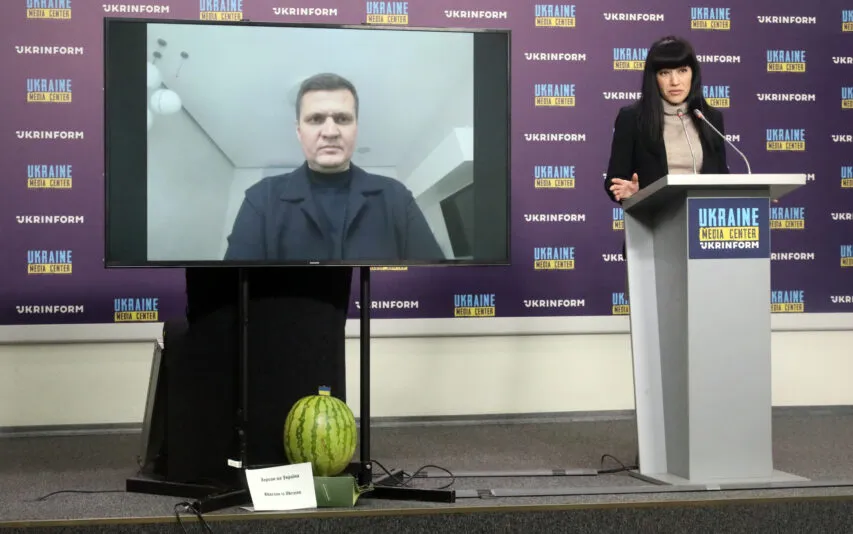 Serhii Khlan, Deputy of the Kherson Oblast Council, Media Center Ukraine — Ukrinform
November 11, 2022, 15:55
"The de-occupation of Kherson is at the final stage, Ukraine's Armed Forces destroyed a large number of russians trying to cross to the left bank of the Dnipro," Serhii Khlan
The de-occupation of Kherson is now at the final stage. However, the Armed Forces of Ukraine still have a lot of work to do to clean and demine the city. Serhii Khlan, Deputy of the Kherson Oblast Council made this statement at a briefing at Media Center Ukraine — Ukrinform.
"The day before leaving, the occupiers blew up the Kherson thermal power plant and (Kherson) Oblenergo's power distribution station, and they destroyed electronic equipment near the TV tower. That is, it will all have to be restored. But the most important thing is to carry out de-occupation now. A large part of the russists weren't able to cross the Dnipro, they are changing their clothes, throwing away their military uniforms, trying to hide in civilian clothes," — Serhii Khlan said.
According to his information, the main part of russian forces have already moved to the left bank of the Dnipro, while suffering huge losses.
"Yesterday, there was a furious onslaught, Ukraine's Armed Forces threw out and destroyed a very large number of russians who were trying to cross and flee like rats to the left bank of the Dnipro. They ran across the pontoons built under the Antonivsky bridge and tried to evacuate their equipment. A lot of equipment was abandoned, many of them drowned. But, as they say, good riddance," — the Deputy of the Kherson Oblast Council said.
According to Serhii Khlan, the people of Kherson could hear powerful explosions near the Antonivsky bridge today until 6 AM, and it was the work of the Ukrainian artillery, which was destroying the russians at the crossings.
"Today, the second symbol of Kherson is Kherson crayfish. The first is a watermelon, and the second is crayfish. This year, they will be very large, because so many russists have sunk there," — Serhii Khlan said.
Read more: https://mediacenter.org.ua/news