Back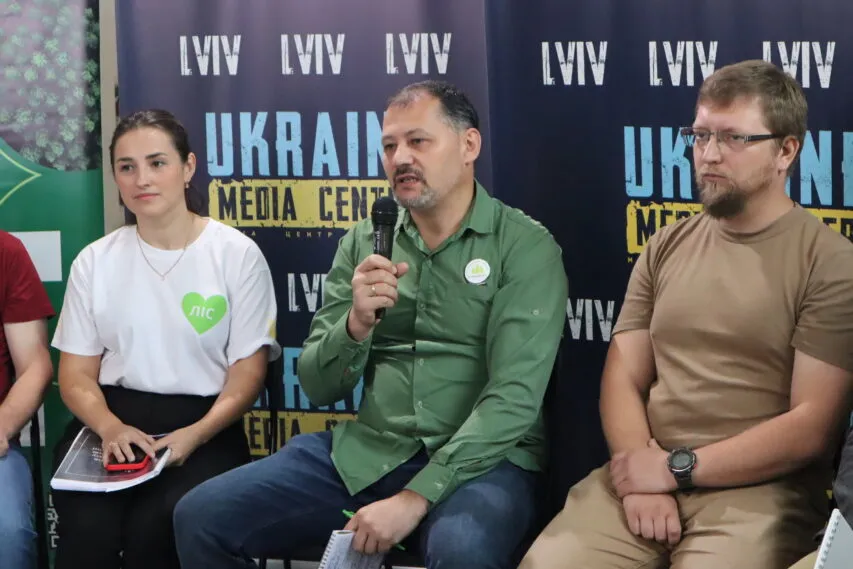 September 19, 2023, 16:15
The damage caused by Russians to Ukrainian forests over the past year is estimated at $4 billion
The invaders are cutting down Ukrainian forests in the occupied territories and setting them on fire. The aim is to cause large-scale damage to Ukrainian natural resources. These are the results of an analysis of natural resource losses by the NGO ForestCom. In total, their monitoring covered almost 14 million hectares of forests. This data will be used as evidence of a war crime by the aggressor country to bring it to justice in international courts. It was the subject of a panel discussion at the Ukraine-Lviv Media Center.
"In 2022, Ukraine lost almost 18,000 hectares of forest due to the war. The calculation and assessment of the damage caused by the Russians is ongoing. We record and share our information with central authorities and law enforcement agencies. Last year, about half a thousand criminal cases were opened. A similar number of criminal proceedings related to illegal deforestation have been opened since the beginning of 2023. The stolen timber is used both for the military needs of the occupiers and exported to the aggressor country", said Dmytro Karabchuk, founder and executive director of the NGO ForestCom.
The highest losses are in the forests of the east and south of the country. We are talking about fires, arson and mining. Based on the analysis conducted by the NGO ForestCom, 5,000 hectares of forests have been destroyed in the occupied territories this year alone. In the de-occupied areas, it reaches more than 12,000 hectares of forest. It may take over half a century to restore forest plantations to at least pre-war levels.
Watch the full video on the YouTube channel(in Ukrainian).
📍Media Center is located at 20 Ruska Street and functions as a co-working space from 10:00 AM to 6:00 PM.
Contact phone:
+38 067 652 91 97
Read more: https://mediacenter.org.ua/news