Back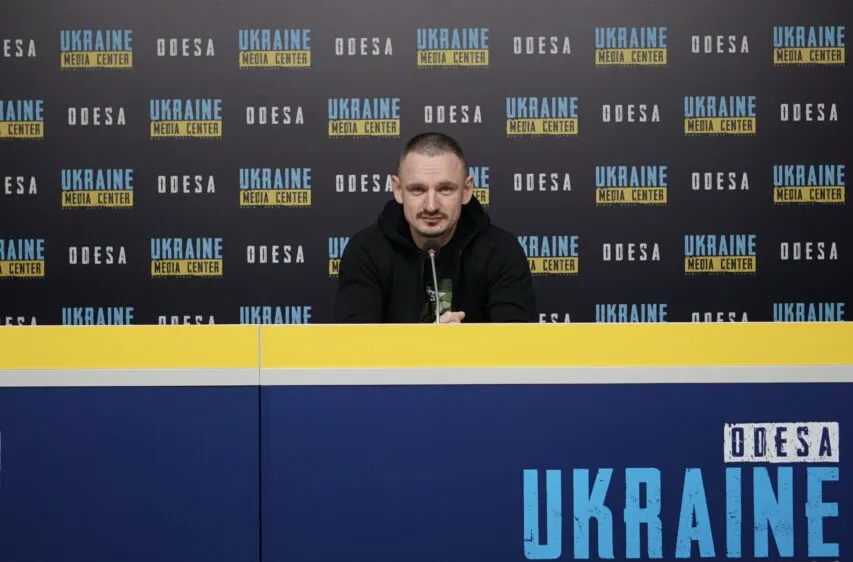 Photo by Media Center Ukraine – Odesa: Oleksandr Kapshin, commander of the "Chimera" unit of the 126th Territorial Defense Brigade of Armed Force of Ukraine
March 30, 2023, 16:16
The "Chimera" unit is waiting for recruits – motivated and physically fit soldiers are needed
Recruitment to this unit of the 126th Territorial Defense Brigade stationed in Odesa is ongoing. Oleksandr Kapshin, commander of the "Chimera" unit of the 126th Territorial Defense Brigade of the Armed Forces of Ukraine, told about this during a briefing at Media Center Ukraine – Odesa.
"This is one of the combat units that made its way from the defense of the Mykolaiv region to the liberation of the right bank of Kherson region. We are waiting for motivated and physically fit people. We will provide tactical training, a friendly team, and a promise that all territories will be liberated. We want to free our land from these ghouls," – the officer said.
He added that in the "Chimera" unit there is no such thing as recruits being immediately sent to the front line. First of all, a person must be mentally stable and physically fit. The instructors will teach combat and tactical skills.
The "Chimera" unit has several advantages. The first one is that we are a close-knit team, we are the second family for every serviceman. Secondly, our troops is Ukrainians who have been in all combat zones, and girls and boys from other countries who also have combat experience. The third is our command. They treat everyone humanely. They don't see a difference if it's a military man or a civilian mobilized. They prefer foreign methods of training, not Soviet ones," – the officer noted.
If you want to join the "Chimera" ranks, please contact the unit's social media pages.
Read more: https://mediacenter.org.ua/news