Back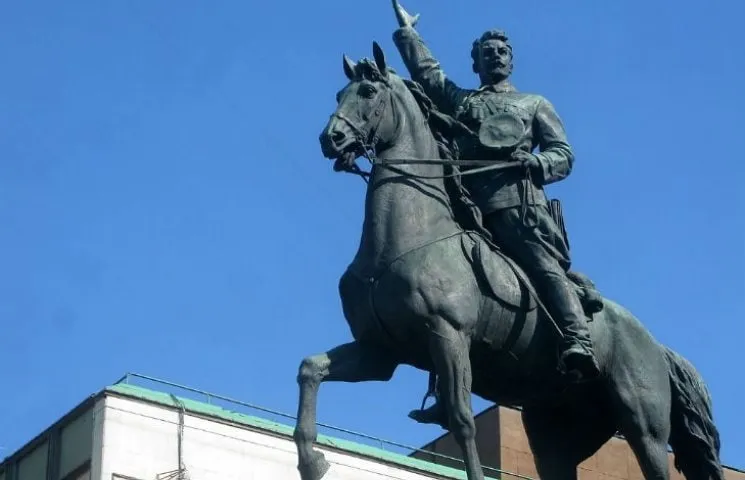 The photo from open sources
November 11, 2022, 16:44
The Capital City Dismantles Shchors and Vatutin Monuments
On November 9, the Expert Council on Overcoming the Russification and Totalitarianism Consequences at the Ministry of Culture and Information Policy held a meeting, where representatives of metropolitan authorities were invited. In particular, they discussed the fate of Mykola Shchors and Mykola Vatutin monuments. Taras Shevchenko, Deputy Minister of Culture and Information Policy of Ukraine, made this report during the briefing in Media Center Ukraine — Ukrinform.
"The biggest emphasis at the meeting of our Expert Council (and in recommendations that have been adopted this Wednesday) was paid to two monuments: these are the Mykola Shchors monument on Taras Shevchenko Boulevard and the Vatutin monument in Mariinsky Park. The Expert Council recommended it. Of course, our decisions are advisory and we feel that the Kyiv City State Administration agree with us, since they commented on in words immediately at the meeting that these monuments will be dismantled and transferred," Taras Shevchenko explained.
Among other things, Shevchenko also noted that the Expert Council had a separate dialogue with Poltava authorities.
"I would very much like to expect that changes will begin in Poltava in the context of those imperial monuments, mainly associated with Peter I, with the Battle of Poltava," Taras Shevchenko noted.
Read more: https://mediacenter.org.ua/news