Back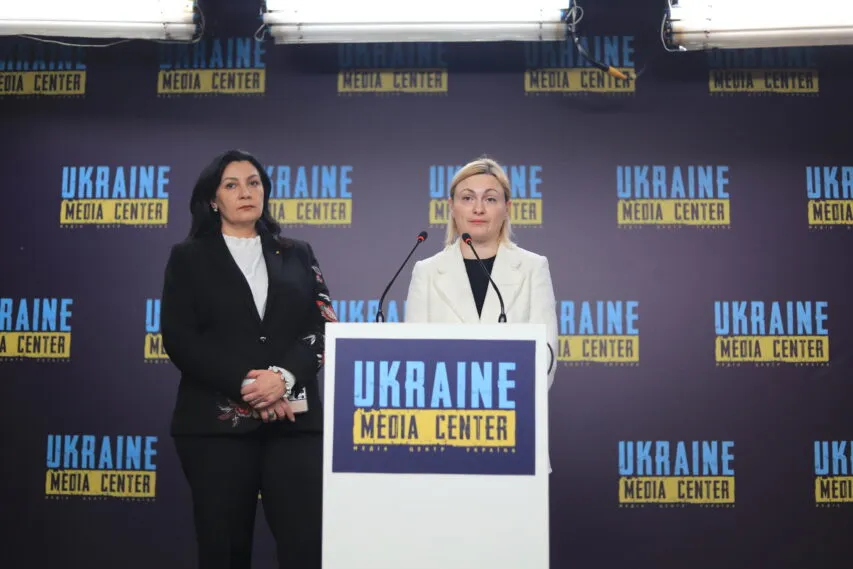 April 5, 2022, 17:29
The Canadian Parliament asks the government for additional weapons for Ukraine, and US Members of Congress sent a letter to Joe Biden – the results of the Ukrainian delegation's work in Canada and the United States
Ukrainian MP Yevheniia Kravchuk told during a briefing at Ukraine Media Center that 44 Members of Congress had called upon Joe Biden to provide additional military assistance to Ukraine. This was the first result of the Ukraine's parliamentary delegation's recent visit to the United States.
«Just last night a letter signed by 44 Members of Congress from both parties was prepared. It's bipartisan support, and it's very important – we have bipartisan support in the United States. This is a letter to US President Joe Biden and it concerns the provision of weapons,» – Ms. Kravchuk indicated.
Ukrainian MP Ivanna Klympush-Tsintsadze also told during a briefing at Ukraine Media Center that the Ukrainian delegation had also noted the multiparty support in Canada. The Canadian Parliament asks its government to support all vital decisions concerning Ukraine: impose sanctions against russia, and provide additional weapons and financial assistance.
«A new budget is to be approved in Canada on April 6. Today we see the adoption of a decision in the Canadian Parliament to condemn war crimes against humanity, after the world saw the horror of what was happening in Borodyanka, Bucha, Irpin, and Hostomel. This decision, however, also requests the Government of Canada to provide additional funding for the purchase of weapons for Ukraine and for financial budgetary support of Ukraine. Therefore, we hope that our appeals, which have already been reproduced in the parliament's decision, will also be presented by the Canadian government,» – Ms. Klympush-Tsintsadze summarized.
Follow more Ukraine Media Center news at:
Website: https://mediacenter.org.ua/
Telegram: https://t.me/lvivmediacenter
Twitter: https://twitter.com/CenterUkraine
Facebook: https://www.facebook.com/UkraineMediaCenter/ 
YouTube: https://bit.ly/3whbxSm