Back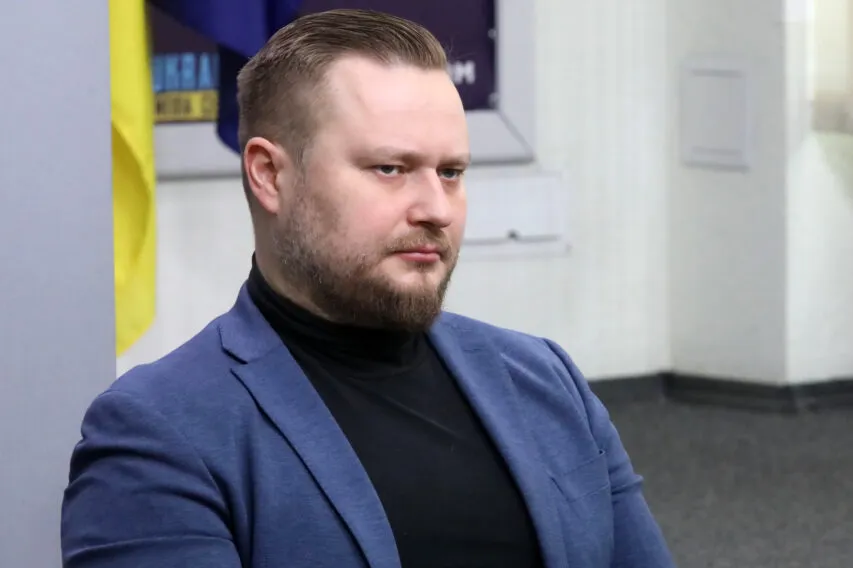 Oleh Havrysh, the Chief consultant of the department of organizational work of the OP, Media Center Ukraine — Ukrinform
February 23, 2023, 11:34
The "Book of Executioners of the Ukrainian People" project already lists 1700 people committing crimes against Ukraine: data verified by law enforcement and intelligence — Oleh Havrysh
The Media Center Ukraine — Ukrinform hosted the presentation of the information project "The Book of Executioners of the Ukrainian People". Oleh Havrysh, the Chief consultant of the department of organizational work of the OP, told more about the project.
"This is a significant project. It speaks of 1700 people who committed war crimes against Ukraine. These are the people who gave orders to fire missiles at our cities, and these are the people who were killing and raping. Those are exactly the ones that we call executioners. This project was created for the society to join, fill in and provide further verified information. This is a project of the President's Office, the Main Directorate of Intelligence of the Ministry of Defence of Ukraine, and the Prosecutor General's Office are responsible for providing its content," Havrysh said.
For reference:
The website "The Book of Executioners of the Ukrainian People" (russian-torturers.com) aims to collect, systematize and publish verified information about Russian war criminals and their war crimes committed on the territory of our country during the full-scale invasion of Ukraine.
All those criminal individuals presented on the site have been identified and verified by one of the law enforcement or intelligence agencies of Ukraine. War criminals can be identified by their place of birth, military unit, and territory of their crimes.
Read more: https://mediacenter.org.ua/news