Back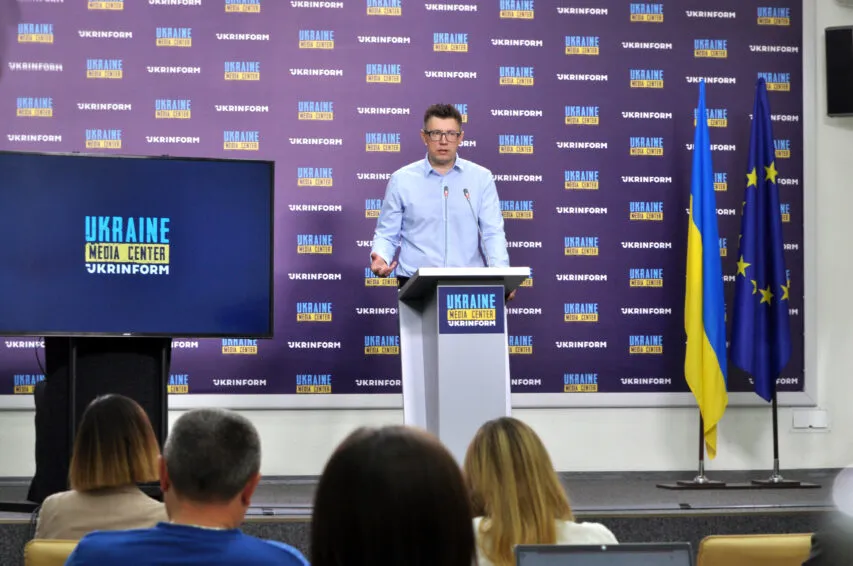 Тарас Шевченко, заступник міністра культури та інформаційної політики з питань євроінтеграції, Медіацентр Україна - Укрінформ, 22 липня
July 22, 2022, 11:38
"The bill on media is in the final stage of development, ready for the first reading in the Verkhovna Rada," Deputy Minister of Culture and Information Policy
The recently obtained candidate status opens the prospect for Ukraine's membership in the EU and at the same time kicks off fundamental reforms in the country.
On the track towards European integration, the primary tasks for the Ministry of Culture and Information Policy are to finalize the bill "On Media", as well as to complete the reform of the national minoritiesж law, in accordance with the recommendations of the Venice Commission.
Taras Shevchenko, Deputy Minister of Culture and Information Policy in charge of European Integration made this statement at a briefing at Media Center Ukraine — Ukrinform.
"The key change in the updated bill "On Media" will be that it will come in line with the EU requirements. We must implement the EU's Audiovisual Media Services Directive into national legislation. In particular, it regulates modern television and radio, the broadcasting of these audiovisual channels on the Internet, and new broadcasting formats," —the Deputy Minister said.
Taras Shevchenko pointed out that the new Law on Media contains new articles that enable the National Council for TV and Radio Broadcasting to make decisions and issue sanctions, implement mechanisms that will allow stopping prohibited russian content, regardless of the ways in which it is distributed .
"Currently, the Law on Media is at the final stage of development so the Verkhovna Rada can already consider it in the first reading," — he said.
In addition to the media bill, the Culture and Information Policy Ministry is also working on two strategic projects — the Center for Strategic Communications and "Filter" media literacy project. The development of both of them is going smoothly. 
Read more: https://mediacenter.org.ua/news