Back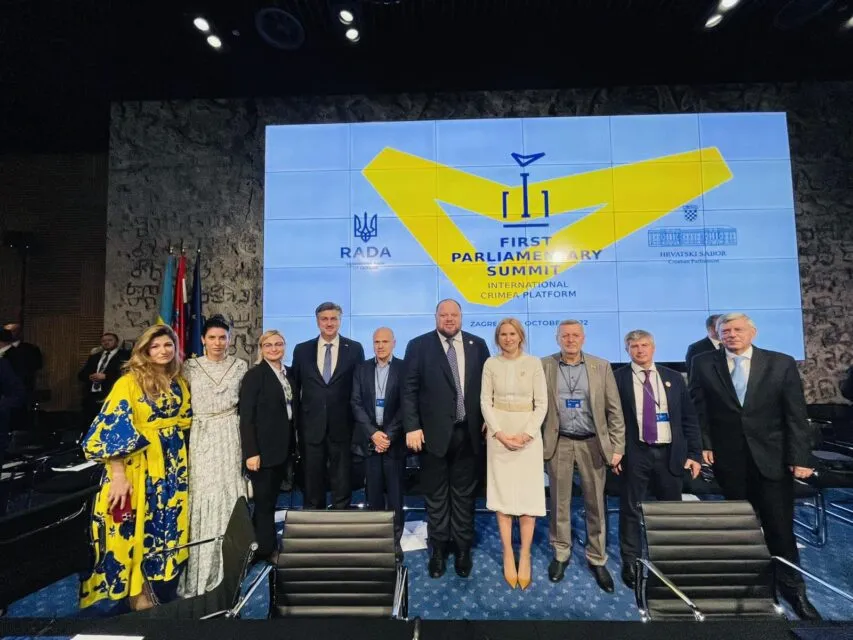 facebook Yevheniya Kravchuk
October 26, 2022, 11:15
The Best Reintegration of Crimea Will Be Ukraine's Accession to the EU Within Its Internationally Recognized Borders — Yevheniya Kravchuk, People's Deputy
The best reintegration of Crimea will be when Ukraine will join the European Union within its internationally recognized borders. Yevheniya Kravchuk, People's Deputy, the Deputy Head of the Committee on Humanitarian and Information Policy, made this statement in the Media Center Ukraine following the results of the Parliamentary Summit of the Crimea Platform.
"This will open huge development prospects for Crimea. Because there is already a strategy of de-occupation and reintegration, for example, the economic and tourist strategy for Crimea. Crimea should become a transport hub. After de-occupation, after we expel invaders from our land, very serious prospects will open for the peninsula," Yevheniya Kravchuk said.
According to her, unlike last year's summit of the Crimea Platform, this year the Crimea was discussed in the context of a full-scale invasion. After all, the peninsula has become a springboard for temporary occupation of other regions of Ukraine.
"It started with Crimea, and Crimea must return to the Ukrainian family, we must restore complete territorial integrity. Everyone agreed to hold one of the next Crimea Platform summits in Crimea (and we hope very much that it will be next year). As they say, meet me in Bakhchisarai," People's Deputy said.
Recall that on October 25, the First Parliamentary Summit of the Crimea Platform was held in Zagreb (Croatia). Delegations from more than 50 countries and institutions were invited to participate.
Read more: https://mediacenter.org.ua/news