Back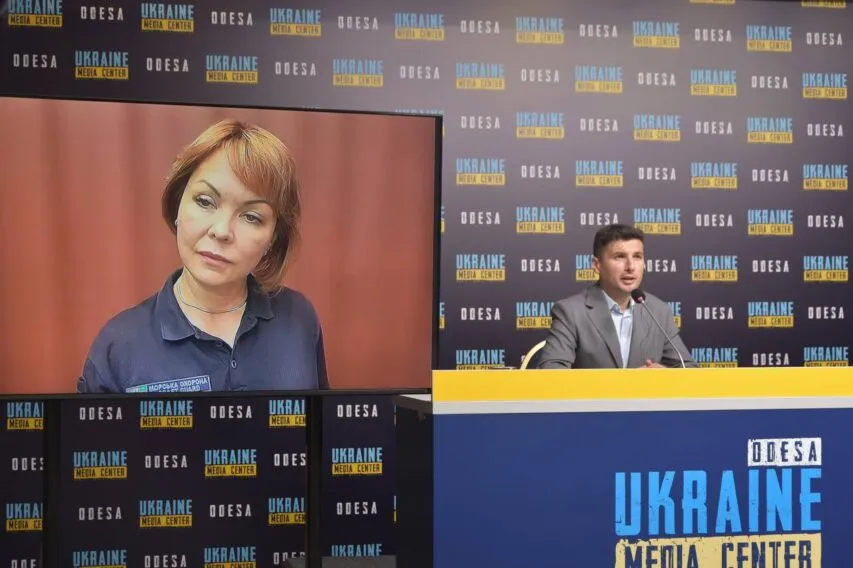 Photo by Media Center Ukraine – Odesa: Nataliya Humenyuk, chief of the Joint Coordination Press Office of the Security and Defense Forces in the South of Ukraine
July 18, 2023, 16:22
The author of the video of the attack on the Odesa port on 18 July is wanted by security and defence forces
The facility itself was not critically damaged. Nataliya Humenyuk, chief of the Joint Coordination Press Office of the Security and Defense Forces in the South of Ukraine, said this at a briefing at the Media Center Ukraine – Odesa.
"It was a massive attack, the enemy tried to confuse the air defence forces, but they were on top of it. Twenty-one Shaheds were shot down over Odesa region, four over Mykolaiv region, and six Kalibr missiles were also shot down. However, as a result of the blast wave and falling rocket fragments, port infrastructure, private houses and buildings were damaged, and one person was injured. However, no major damage was caused to the port, and there was no critical disruption to production facilities," – the officer said.
In her opinion, such profligacy the enemy has allowed itself, accompanying the propaganda channels' demands for a "response".
"The relevant services are constantly searching for those who film and make available the work of air defence, and we will soon find out who the 'heroes' were involved," – Humeniuk added.
Read more: https://mediacenter.org.ua/news