Back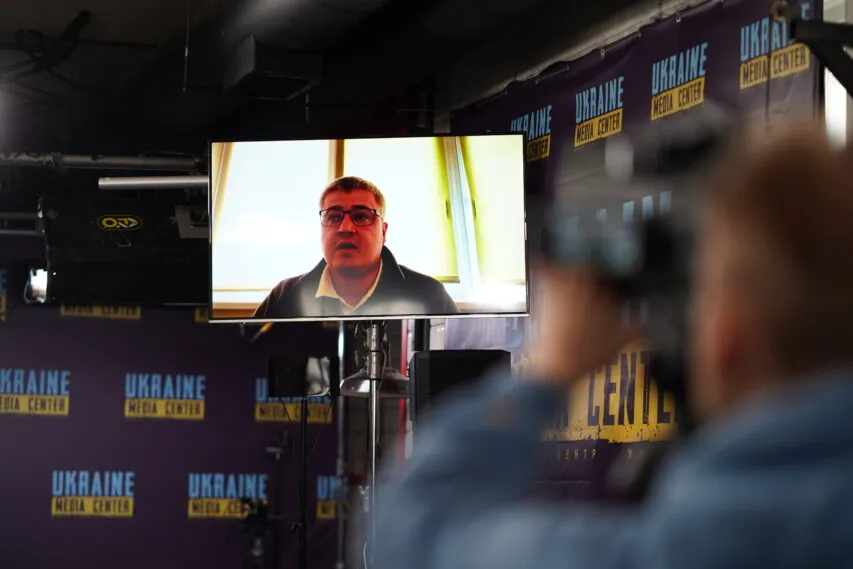 April 3, 2022, 12:17
The Armed Forces of Ukraine entered the Chernobyl NPP, they will soon start demining the territory – Head of the State Agency of Ukraine on Exclusion Zone Management
Head of the State Agency of Ukraine on Exclusion Zone Management Yevhen Kramarenko said during a briefing at Ukraine Media Center that the russian occupiers had left the exclusion zone, and the Armed Forces of Ukraine had entered the territory of Chernobyl NPP.
«Half an hour ago (at 11:00AM – editor) I spoke with the director of the Chernobyl NPP who told that the Armed Forces of Ukraine had entered the Chernobyl NPP site. Currently they are setting up their checkpoints, deploying troops, and are going to start demining the territory,» – Kramarenko said.
After the withdrawal of russian troops from the territory of the nuclear power plant, hundreds of empty boxes of mines remained along the roads. The Armed Forces of Ukraine will now work on demining.
The number of mines or the amount of territory to be demined is still unknown. However, according to Mr. Kramarenko, there have already been instances of mine explosions in the exclusion zone. For instance, an employee of the Chernobyl NPP exploded on an enemy mine. There have also been instances of animals living in the exclusion zone exploding on mines.


Ukraine Media Center. Follow the news via the links below:
Website: https://mediacenter.org.ua/
Twitter: https://twitter.com/CenterUkraine
Facebook: https://www.facebook.com/UkraineMediaCenter/
YouTube: https://bit.ly/3whbxSm
Telegram: https://t.me/lvivmediacenter